Does Inflammatory Bowel Disease Cause Dementia?
I just heard about a link between inflammatory bowel disease and dementia? Please explain.
Andrew Weil, M.D. | August 20, 2020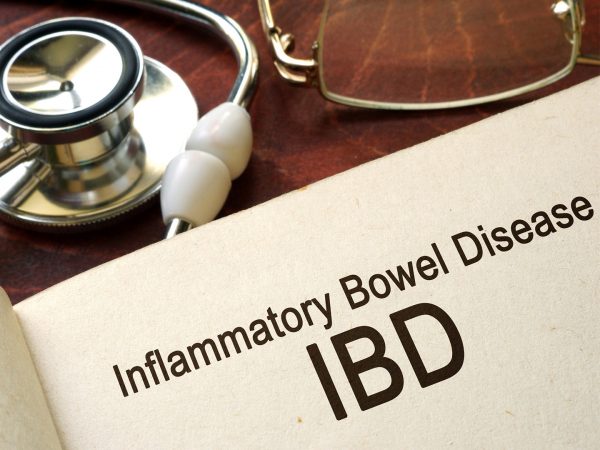 New research from Taiwan found that people who suffer from inflammatory bowel disease (IBD) – either ulcerative colitis or Crohn's disease – have double the normal risk of developing dementia. Both conditions can occur at any age and seem to run in some families. (About 20 percent of patients have a blood relative with some form of inflammatory bowel disease.) Men and women are affected equally. In the U.S. more than 3 million adults have IBD.
The new findings come from a study including 1,742 people age 45 and older who were diagnosed with ulcerative colitis or Crohn's disease between 1998 and 2011. Researchers tracked the cognitive health of all the participants for up to 16 years after they were diagnosed and compared them with 17,420 people of the same age, sex, income and health status who didn't have IBD.
Results showed that 5.5 percent of those with IBD developed dementia, including Alzheimer's disease. Of those who didn't have IBD, only 1.5 percent developed dementia. The researchers also reported that the people with IBD were diagnosed with dementia at average age 76, seven years earlier than those who didn't have IBD and developed dementia. In addition, people with IBD were six times more likely to develop Alzheimer's disease than those without it.
The team reported that neither the sex of the participants nor whether an individual had ulcerative colitis or Crohn's disease had a bearing on the findings. Instead, the risk of dementia appeared to be associated with the length of time an individual had either type of IBD. Because this was an observational study, it didn't establish cause and effect or determine what role lifestyle factors such as diet and exercise or the impact of anti-inflammatory drugs the participants may have been taking played in the development of dementia.
While the cause of IBD isn't clear, it is believed to develop as a result of an impaired immune response to changes in the gut microbiome, the approximately 100 trillion microbes (bacteria, viruses and fungi) that live within us. Other recently published research suggests that IBD may have a role in the development of Parkinson's disease and that chronic inflammation and an imbalance in gut bacteria are potential contributors to cognitive decline. Given the new findings, the Taiwanese researchers advise that people with IBD "might benefit from education and increased clinical vigilance" to slow cognitive decline and improve quality of life.
Andrew Weil, M.D.
Source:
Yen-Po Wang et al, "Inflammatory bowel disease is associated with higher dementia risk: a nationwide longitudinal study." Gut, June 23, 2020; gutjnl-2020-320789 DOI: 10.1136/gutjnl-2020-320789