Cannabis For Cancer?
I know that medical cannabis can help relieve nausea and vomiting due to chemotherapy, but recently, I've heard about the use of cannabis to actually treat cancer. Is this true?
Andrew Weil, M.D. | July 23, 2010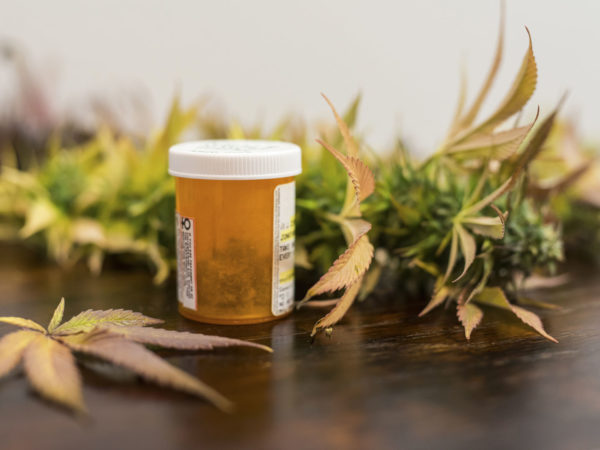 You're quite right: exciting new research suggests that the cannabinoids found in cannabis may have a primary role in cancer treatment and prevention. A number of studies have shown that these compounds can inhibit tumor growth in laboratory animal models. In part, this is achieved by inhibiting angiogenesis, the formation of new blood vessels that tumors need in order to grow. What's more, cannabinoids seem to kill tumor cells without affecting surrounding normal cells. If these findings hold true as research progresses, cannabinoids would demonstrate a huge advantage over conventional chemotherapy agents, which too often destroy normal cells as well as cancer cells.
As long ago as 1975, researchers reported that cannabinoids inhibited the growth of a certain type of lung cancer cell in test tubes and in mice. Since then, laboratory studies have shown that cannabinoids have effects against tumor cells from glioblastoma (a deadly type of brain cancer) as well as those from thyroid cancer, leukemia/lymphoma, and skin, uterus, breast, stomach, colorectal, pancreatic and prostate cancers.
So far, the only human test of cannabinoids against cancer was done in Spain and was designed to determine if treatment was safe, not whether it was effective. (In studies on humans, such "phase one trials," are aimed at establishing the safety of a new drug, as well as the right dosage.) In the Spanish study, reported in 2006, the dose was administered intracranially, directly into the tumors of patients with recurrent brain cancer. The investigation established the safety of the dose and showed that the compound used decreased cell proliferation in at least two of nine patients studied.
It is not clear that smoking cannabis achieves blood levels high enough to have these anticancer effects. We need more human research, including well-designed studies to find the best mode of administration.
If you want to learn more about this subject, I recommend an excellent documentary film, "What If Cannabis Cured Cancer," by Len Richmond, which summarizes the remarkable research findings of recent years. Most medical doctors are not aware of this information and its implications for cancer prevention and treatment. The film presents compelling evidence that our current policy on cannabis is counterproductive and foolish. Another reliable source of information is the chapter on cannabinoids and cancer in Integrative Oncology (Oxford University Press, 2009), a textbook I edited with integrative oncologist Donald I. Abrams, M.D.
Andrew Weil, M.D.
For more information, visit Len Richmond's website and watch the trailer of: "What If Cannabis Cured Cancer."