Breast Cancer And DDT?
Is it true that if a woman's grandmother has been exposed to DDT during pregnancy, her granddaughters will have an increased risk for breast cancer?
Andrew Weil, M.D. | April 29, 2021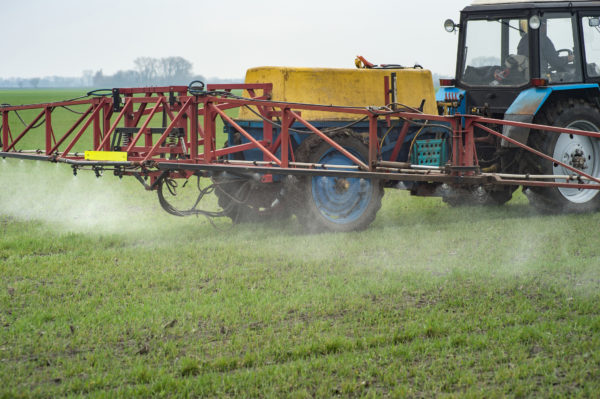 Recent research suggests that this is true. A newly published study from the Public Health Institute found what researchers termed a "significant association" between DDT in grandmothers' blood during pregnancy, and obesity and early first menstrual periods in their granddaughters, factors known to increase the risk for breast cancer, high blood pressure, diabetes and heart disease.
Study leader Barbara Cohn, Ph.D., a senior research scientist at the Institute, wrote that the information on which the study was based came from the first three-generation study to show that an environmental chemical exposure in a woman can have an impact on her granddaughter's risk of obesity and the age at which her granddaughter begins to menstruate. The researchers found that grandchildren's exposure can occur when their mothers are in utero and their mothers' own egg cells are in development. This was the first-time transgenerational exposure to chemicals has been documented in humans.
Although DDT was banned in the United States in 1972, it remains in use elsewhere in the world to kill mosquitoes that carry malaria. DDT and related compounds are known to be endocrine-disrupting chemicals that can alter and interfere with hormones that are essential to development.
The new study used blood samples collected from pregnant women between 1959 and 1967 as part of other research that followed 20,000 pregnant women and their families living in California's Bay Area for more than 60 years.
The Institute's Child Health and Development Studies investigate how health and disease are passed from generation to generation. The original group of women participating (the grandmothers) donated blood samples at each trimester during pregnancy and an additional sample shortly after giving birth.
Some 365 adult granddaughters also took part in the study. Researchers found that the risk of obesity in young adult granddaughters was two to three times greater when their grandmothers had higher levels of DDT in their blood during or just after pregnancy; they were also twice as likely to begin menstruating before age 11.
Earlier studies from this team showed that mothers' DDT exposure during pregnancy or immediately after birth correlates with increased risk of breast cancer and the prevalence of breast cancer risk factors (including obesity) in their adult daughters. While the granddaughters in this study were too young (median age 26) to measure breast cancer risk, the researchers stated that the impact "can't be ruled out."
Andrew Weil, M.D.
Source:
Piera M. Cirillo et al, "Grandmaternal Perinatal Serum DDT in Relation to Granddaughter Early Menarche and Adult Obesity: Three Generations in the Child Health and Development Studies Cohort," Cancer Epidemiology, Biomarkers & Prevention, DOI:10.1158/1055-996.EPI-20-1456