No Chemo For Breast Cancer?
Is it true that some women with breast cancer no longer need chemotherapy after surgery
Andrew Weil, M.D. | January 8, 2021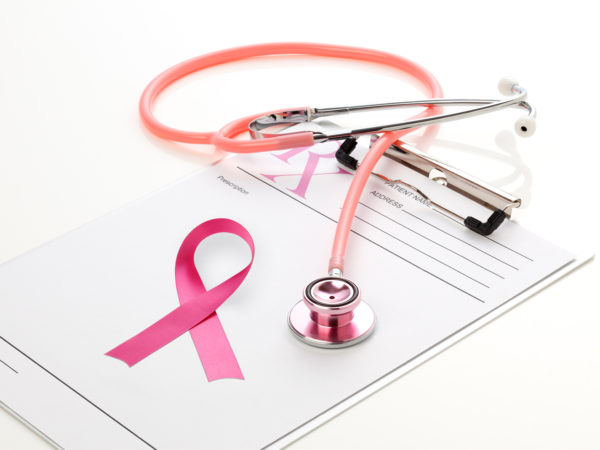 Yes, and no. You're probably referring to the results of a major clinical trial that looked at the need for chemotherapy after surgery for postmenopausal women with hormone-sensitive breast cancer. The findings showed that chemotherapy isn't needed in addition to hormone therapy if the cancer has spread to one to three lymph nodes and the risk of recurrence is believed to be low. However, the study's findings also showed that premenopausal women with the same type of cancer did benefit from chemotherapy.
The trial included more than 9,000 women around the world, was supported by the U.S. National Cancer Institute, and was conducted at 632 sites in nine countries, including the United States. The participants were randomly assigned to receive hormonal therapy only or hormonal therapy plus several months of chemotherapy.  They discovered that 92 percent of the postmenopausal women did not develop recurrences of cancer whether or not they had chemo. Among the premenopausal women, 94 percent on chemotherapy plus hormonal therapy did not develop cancer recurrences, while 89 percent of those who received hormonal therapy alone remained free of recurrence. The difference in outcomes between the two premenopausal groups was statistically significant, and the results were presented at a breast cancer symposium in San Antonio December 8-11 (2020).
Study leader, Kevin Kalinsky, M.D., of Emory University's Winship Cancer Institute in Atlanta, said, "Every day in clinics around the world, physicians wrestle with the question of how to best treat women with this common form of breast cancer." He added that the new findings are "practice-changing" and "demonstrate that postmenopausal women (with this particular type of breast cancer) can be spared unnecessary chemotherapy and receive only hormone therapy. This should bring more clarity to physicians and some relief for patients." Beyond that, the changes can save thousands of postmenopausal women with breast cancer the time, expense and harmful side effects of chemotherapy.
Unfortunately, the new findings didn't determine the best way to treat women diagnosed with more advanced breast cancer that has spread to lymph nodes.
Andrew Weil, M.D.
Source:
Kevin Kalinsky, M.D. et al, "Some postmenopausal women with common breast cancer may forgo chemotherapy," National Cancer Institute, December 9, 2020, https://www.nih.gov/news-events/news-releases/some-postmenopausal-women-common-breast-cancer-may-forgo-chemotherapy