Does Junk Food Cause Arthritis?
I read that arthritis results from eating too much junk food. I thought it was caused by the effects of aging. Is it really diet related?
Andrew Weil, M.D. | November 12, 2018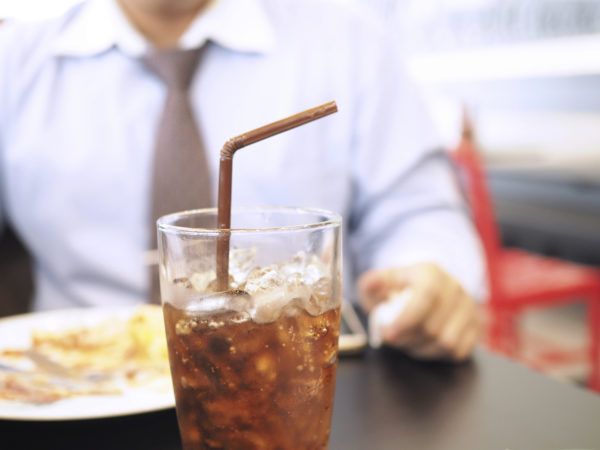 We've long believed that stress on joints, especially in overweight people, caused osteoarthritis. New research from the University of Rochester suggests instead that it may be linked to inflammation-related damage to joints – and specifically to inflammation caused by gut bacteria. So far, however, evidence for this comes only from results of a single study in mice. Researchers fed some of the animals a high-fat diet, which they said resembles a human "cheeseburger and milkshake diet." After 12 weeks of this, the body fat percentage of the mice was nearly double that of controls fed a healthy low-fat diet. What's more, the mice on the high-fat diet became obese and diabetic and pro-inflammatory bacteria proliferated in their gastrointestinal tracts, leading to inflammation throughout their bodies and rapid joint deterioration. The researchers then fed the fat mice a supplement of ogliofructose, a common prebiotic. While this didn't lead to weight loss, it did reverse the arthritis symptoms and restored the animals' digestive systems and knee cartilage to the point where both were indistinguishable from those of the lean mice.
As yet, we have no evidence showing that anything resembling this occurs in humans.
The study's first author, Eric Schott, Ph.D., noted that no current treatment can slow the progression of osteoarthritis or reverse it. But he said the new findings may lead to the development of new therapies that target harmful bacteria in the microbiome.
It is premature to recommend supplemental oligofructose to prevent or cure osteoarthritis in humans. While there are parallels between the mouse and human microbiome, the bacteria that protected the mice from osteoarthritis may not do the same for us. The researchers next plan to study military veterans, comparing those with obesity-related osteoarthritis to those who don't in an effort to identify any links between gut microbes and joint health.
It probably will be some time until we know the outcome of this investigation. In the meantime, if you're concerned about reducing inflammation that may be related to arthritis as well as to other health problems, consider my anti-inflammatory diet. It will provide you with steady energy and ample vitamins, minerals, essential fatty acids and dietary fiber. If you need to lose weight, it can help with that as well, although the diet isn't intended as a short-term weight loss plan. Rather, it is an evidenced-based way of selecting and preparing foods that can help you achieve and maintain optimum health over your lifetime. The first and most important step is to eliminate refined, processed, and manufactured foods.
Andrew Weil, M.D.
Source:
Eric M. Schott et al, "Targeting the gut microbiome to treat the osteoarthritis of obesity." JCI Insight, April 19, 2018, doi.org/10.1172/jci.insight.95997