Peanut Allergy In Adults?
Is it true that you can develop peanut allergy as an adult? I've always thought this only affected kids. If adults are allergic, are there any treatments to reduce the reaction?
Andrew Weil, M.D. | March 4, 2021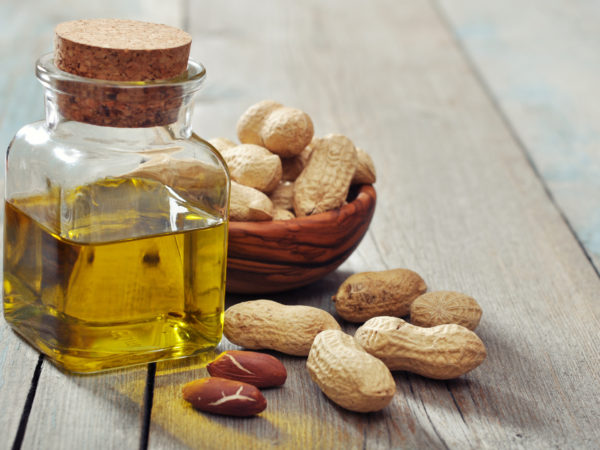 Recent research shows that nearly three percent of U.S. adults have a reported allergy to peanuts, including 4.6 million with a confirmed diagnosis. A recent study from Northwestern University found that in over 17 percent of these cases the allergy appeared after age 18 – not during childhood. And most of those affected have at least one other food allergy, often to tree nuts, with more than one in five also allergic to shellfish.
Youngsters between the ages of four and 17 who are allergic to peanuts can be treated with the FDA-approved drug Palforzia, but this medication is indicated only for kids. Senior study author, Ruchi Gupta, M.D., M.P.H., professor of pediatrics at Northwestern's Feinberg School of Medicine, wrote that new therapies are needed to address the problem in adults.
In many cases, the study found that individuals who reported having severe reactions to eating peanuts had not had their allergies confirmed by physicians.
Study co-first author, Dawn Lee, M.D., a clinical instructor of pediatrics at Feinberg and an allergist and immunologist at Chicago's Edward Hines Jr. VA Hospital, wrote that clinical confirmation of suspected food allergies "no matter when their reported onset, is critical to reduce the risk of unnecessary allergen exposure as well as to ensure patients receive essential counseling and prescription of emergency epinephrine [the drug used to treat severe allergic reactions]."
Christopher Warren, Ph.D., director of population health at Feinberg's Center for Food Allergy and Asthma Research and co-first author, added, "Unlike allergies such as milk or egg, which often develop early in life and are outgrown by adolescence, peanut allergy appears to affect children and adults to a similar degree. Our study shows many adults are not outgrowing their childhood peanut allergies, and many adults are developing peanut allergies for the first time."
The new findings came from a telephone and web survey that included more than 40,000 U.S. adults who were asked for detailed information about any suspected food allergies, including specific reaction symptoms, details about medical diagnosis of their food allergies and information about their age and other aspects of their health.
Andrew Weil, M.D.
Source:
Ruchi Gupta, MD, MPH et al, "Prevalence and characteristics of peanut allergy in US adults," February 9, 2021, DOI: https://doi.org.1016/jjaci 2020.11.046