Is Daily Drinking Deadly?
Not too long ago I read that it is okay to drink a glass of wine a day. Now I hear that a daily drink or two increases the risk of cancer and death by 20 percent. Which is right?
Andrew Weil, M.D. | November 20, 2018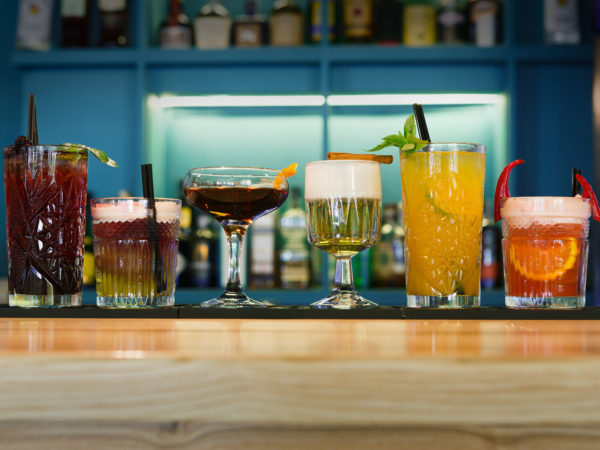 I don't blame you for being confused. It is true that an international study published earlier this year (2018) concluded that drinking more than the amount considered safe in the United Kingdom could take years off your life. The UK recommended limits are five to six pints of beer or six to seven glasses of wine per week. Beyond that, a study from the University of Washington that I reported on earlier this year found that there is no safe amount of alcohol and that even one daily drink could be harmful. (Here, while the risk is extremely small, it isn't zero.)
A more recent U.S. investigation looked at data from 340,688 people between the ages of 18 and 85 and another 93,653 age 40 to 60. It showed that the risk of premature death rose by 20 percent with consumption of one to two drinks four or more times a week, an amount considered safe by current guidelines. Drinking one or two drinks three times a week or less did not increase the risk.
The new report also concluded that improvements in cardiovascular health long associated with light drinking were outweighed by other risks. Study leader Sarah M. Hartz, M.D., Ph.D., an assistant professor of psychiatry at Washington University School of Medicine in St. Louis, noted that while consuming one or two drinks about four times a week seemed to protect against cardiovascular disease, "drinking every day eliminated those benefits." As for the risk of cancer, the study showed that any drinking at all was detrimental.
We've known for some time that drinkers face higher risks than nondrinkers for developing cancers of the throat, larynx, esophagus, breast, liver, and colon. The more you drink and the longer you've been drinking, the higher your risk, especially of head and neck cancers. According to the American Society of Clinical Oncology, in 2012 alcohol was responsible for 5.5 percent of all new cases of cancer and 5.8 percent of cancer deaths worldwide. In the U.S., an estimated 3.5 percent of cancer deaths are attributable to alcohol.
The 20 percent increased risk of death due to drinking four or more times a week seen in the new analysis "is a much bigger deal in older people who already are at higher risk," Dr. Hartz noted. She added that since relatively few people die in their 20s, a 20 percent increase in mortality is "small but still significant," but "a 20 percent risk increase at age 75 translates into many more deaths than it does at age 25."
She also suggested that because of the data presented, some doctors may now recommend an occasional drink for patients with a family history of heart problems but caution against drinking for those with a family history of cancer.
The focus on light drinking is helpful, since research usually compares the risks of drinking with not drinking. Based on the new findings, if you have an alcoholic drink or two four days a week or more, cutting back to three days a week may make a positive impact on your long-term health.
Andrew Weil, M.D.
Source:
Sarah M. Hartz et al, "Daily drinking is associated with increased mortality." Alcoholism: Clinical & Experimental Research, October 3, 2018 DOI: 10.1111/acer.13886