Does Drinking Cause Dementia?
I recently heard that drinking alcohol is the biggest risk for dementia. If this is true, can you please tell me how much is too much. Or is it best to give up alcohol altogether?
Andrew Weil, M.D. | June 4, 2018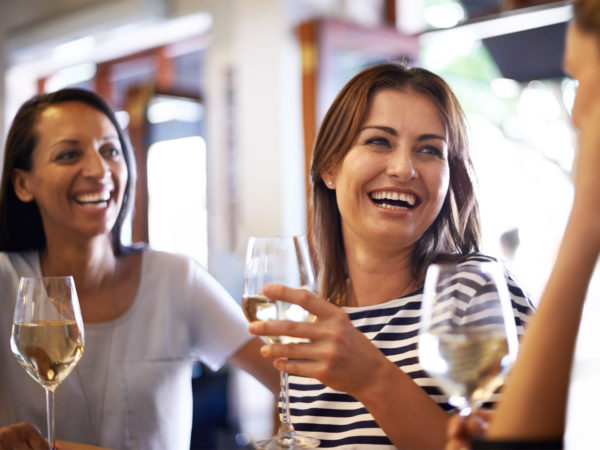 You're referring to findings from an investigation in France that analyzed the hospital records of more than one million people diagnosed with dementia between 2008 and 2013. The research effort was to determine the risk factors related to the development of decreased memory and diminished mental capabilities. Heavy drinking was the most important preventable risk factor seen for all types of dementia, including Alzheimer's disease. This proved especially true for individuals who had been diagnosed with early onset dementia, which occurs before the age of 65 and leads to premature death. Of the 57,000 people in the study diagnosed with early onset dementia, 57 percent had also been diagnosed with alcohol-related brain damage or other alcohol use disorders. While the majority of dementia patients were women, nearly 65 percent of those with early onset dementia were men.
Dementia is a progressive decline in mental ability, affecting memory, thinking, judgment, attention span and learning. Although it usually develops after the age of 60, it is not considered a normal consequence of aging. Alzheimer's disease is the most common type of dementia.
Apart from heavy drinking, the other risk factors for dementia seen in the French study included smoking tobacco, high blood pressure, type 2 diabetes, hearing loss and lower education levels. While heavy drinking came out on top as the main risk for both men and women, the researchers noted that the problem may be even worse than their findings indicate, since they included only alcohol-related problems that required hospitalization.
While the study doesn't prove cause and effect, it does show a stronger-than-expected association between heavy drinking and dementia.
A 2014 study from the U.S. Centers for Disease Control and Prevention (CDC) and the Substance Abuse and Mental Health Services Administration (SAMHSA), defined excessive drinking as 8 or more drinks per week for women and 15 or more per week for men. The World Health Organization defines chronic heavy drinking as an average of more than 60 grams of pure alcohol per day for men (between four and five standard drinks) and 40 grams per day (about three standard drinks) for women.
We've known for some time that moderate drinking – up to two alcoholic drinks per day – may reduce an older person's risk of developing dementia, including Alzheimer's disease.
A study from the University of California San Diego School of Medicine, published in 2017, found that seniors whose alcohol consumption was moderate were twice as likely to remain cognitively healthy compared to non-drinkers. The researchers defined moderate drinking as one alcoholic beverage daily for women and for men age 65 and older and viewed heavy drinking as more than three alcoholic beverages daily for women of any age and for men 65 and older; and four drinks a day for men under 65.
Andrew Weil, M.D.
Source:
Jürgen Rehm et al, "Contribution of alcohol use disorders to the burden of dementia in France 2008–13: a nationwide retrospective cohort study." The Lancet Public Health, February 20, 2018, DOI: 10.1016/S2468-2667(18)30022-7