Can Smoking Lead To Dementia?
I know that smoking is unhealthy, but I'm wondering if it increases the risk of dementia. If so, I would have a powerful argument to convince my husband to quit.
Andrew Weil, M.D. | March 12, 2019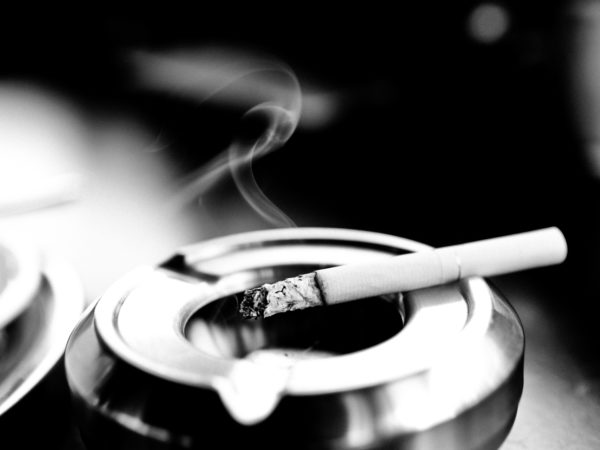 If your husband hasn't quit smoking, knowing the risk it poses for coronary heart disease, stroke, as well as cancers of the bladder, esophagus, lung, throat, kidney, stomach, pancreas, liver and colon, and a much longer list of other serious diseases, then it seems unlikely the risk of dementia is going to make a difference.
But for the record, for those who smoke, research does suggest that quitting lowers the risk of Alzheimer's disease and another form of dementia. The latest study, from Korea, included more than 46,000 men age 60 and over and followed them for an average of eight years. During that time, 1,644 of them were diagnosed with Alzheimer's or another type of dementia. The researchers reported that the less time the men smoked, the lower their chances of developing dementia. Those who never smoked had a 19 percent lower risk of dementia than the smokers. Quitting for four years lowered the risk to 14 percent and quitting for three years dropped it to 13 percent.
Earlier research from Finland, published in 2010 found that smoking more than two packs of cigarettes daily between the ages of 50 and 60 increased the risk of developing dementia later in life. The same study found that former smokers or people who smoked less than half a pack per day didn't seem to be at increased risk.
We've known for some time that people who never smoked are less likely to develop dementia than smokers. An Australian analysis published in 2007 looked at the results of 19 studies, with data on 26,374 participants who were followed for two to 30 years and 17,023 participants followed for two to seven years. The mean age of the participants was 74. Results showed that compared with former smokers, the smokers had an increased risk of Alzheimer's disease and an increased decline in cognitive abilities.
The Alzheimer's Society notes that both Alzheimer's disease and vascular dementia are linked to heart and blood vessel problems. Smoking increases the risk of these conditions, including strokes and small bleeds in the brain, both of which are risk factors for dementia. In addition, the toxins in cigarette smoke increase oxidative stress and inflammation, both of which are linked to the development of Alzheimer's
The risk of Alzheimer's is greatest among people older than age 65 and those who have a family history (a parent or sibling) with the disease. Women are more likely than men to develop Alzheimer's as are individuals with high blood pressure, high cholesterol and diabetes. Three genetic mutations are known to cause early-onset Alzheimer's while a form of the APOE gene increases the risk of late-onset disease. Unlike those factors, smoking is a risk you can control.
Here's where you can find more information on Alzheimer's disease, its causes and my recommendations for prevention and slowing the progression of the disease.
Andrew Weil, M.D.
Source:
Daein Choi et al, "Effect of smoking cessation on the risk of dementia: a longitudinal study," Annals of Clinical and Translational Neurology, September 5, 2018, doi.org/10.1002/acn3.633