Are Detox Foot Pads Effective?
I am constantly seeing advertisements for detox foot pads. I am curious if these have any real benefits.
Andrew Weil, M.D. | June 18, 2021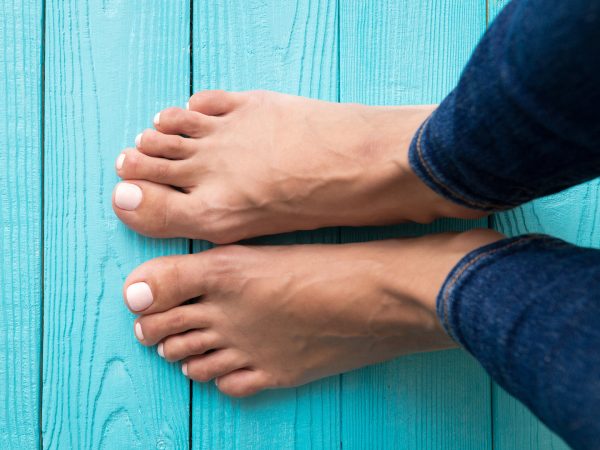 Absolutely not. In fact, one U.S. government agency has warned about the use of these products, stating that there is no evidence of their effectiveness.
Detox foot pads are rectangular pads that are meant to be applied to the sole of the foot and left there for a period of time, typically overnight. The pads are said to contain a variety of herbs, minerals, and other compounds. For example, some detox foot pads contain lavender and ginger and the minerals tourmaline and germanium. Many of these products also contain powdered wood or bamboo vinegar.
Manufacturers allege that the ingredients can draw impurities from the body through the skin on the bottom of the feet. Specifically, they say that detox foot pads will remove toxins such as heavy metals, chemicals, metabolic wastes, and other potentially harmful substances. The pads are also purported to help treat a laundry list of health problems, including arthritis, diabetes, insomnia, depression, headaches, and fatigue. And they are said to eliminate cellulite and even spur weight loss.
There is no good evidence to support any of these claims, or even to suggest that detox foot pads do anything at all. Back in 2009, the U.S. Federal Trade Commission (FTC) went so far as to charge promoters of one brand of detox foot pads with false advertising. The agency argued that promoters of Kinoki foot pads were running deceptive ads on television and the Internet claiming that this so-called "ancient Japanese secret" could treat a wide range of health conditions, despite a lack of scientific evidence. A year later, a judge issued a ban on Kinoki foot pads, but other brands remain on the market.
By the way, proponents of these products point to the condition of the used foot pads as proof that they are effective: When you peel the pad off your foot the next morning, it may appear dark or discolored, which people say is evidence of the various toxins being removed. However, the discoloration is likely caused by a reaction between the vinegar in the pad and sweat.
Detox foot pads appear generally harmless, although it's possible that some of their ingredients could trigger skin irritation. For example, pyroligneous acid, the active compound in wood vinegar, has been associated with irritation and burns, and its vapors may cause dizziness.
The greatest risk, however, may be to your wallet. Save your money, and follow my recommendations for natural detoxification, including sweating regularly, eating a healthy diet, and drinking plenty of water.
Andrew Weil, M.D.
 Source:
"Do detox foot pads really work?", Mayo Clinic, mayoclinic/healthy-lifestyle/consumer-health/expert-answers/detox-foot-pads/faq-20057807, published June 3, 2020.