Is Gaming Disorder For Real?
I understand that the World Health Organization now considers gaming disorder an actual diagnosis. Can you tell me how much video game playing adds up to an addiction?
Andrew Weil, M.D. | August 3, 2018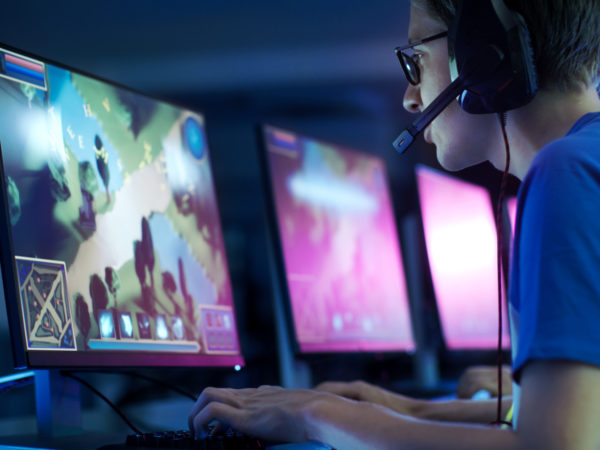 It is true that the World Health Organization (WHO) has added gaming disorder as a mental health condition listed in its diagnostic handbook. According to the WHO, the disorder is characterized by video gaming that is strongly preferred over other activities, and when those affected can't stop playing despite negative consequences (such as problems at work and strains on the patient's life or relationship). These difficulties must have been going on for a year to add up to "gaming disorder," according to the WHO.
In announcing the addition, the organization cited studies suggesting that "gaming disorders" affect only a small proportion of the millions of people around the world who engage in digital or video gaming. It advised gamers to be alert to the amount of time they spend at it, particularly when it overtakes other daily activities and leads to changes in physical or psychological health and social functioning.
In 2013 an American Psychiatric Association subcommittee considered adding "internet gaming disorder" to the then upcoming edition of the Diagnostic and Statistical Manual of Mental Disorders (DSM). Reportedly, the responsible subcommittee decided there wasn't enough evidence to classify gaming addiction as a formal disorder. Some mental health experts view it as a side effect of depression or anxiety rather than a stand-alone disorder. And some question what it is about different games or their features that could qualify them as addicting. Nevertheless, a number of countries including Australia, China, Japan, India, Italy, Korea and Taiwan recognize "tech addiction," which includes gaming, as a formal disorder and in some cases, a public health crisis.
We may know much more about what underlies gaming disorder once a study at the University of Connecticut School of Medicine is completed. Sponsored by the National Institutes of Health, the study is the first designed to help parents curb their children's addiction to video games. Kids age 10 through 19 who have developed significant problems related to gaming are participating along with their parents.
Study leader Nancy M. Petry, a professor at the university's medical school, said in an online interview that boys ages 8 to 17 are the most vulnerable to gaming disorder. While more than 90 percent of these kids play video games, she estimated that only 1.5 percent develop significant problems, such as shunning other activities to play for 3 to 8 hours daily and sometimes longer. At greatest risk are kids who are more socially isolated, are depressed, or have attention deficit disorder. Warning signs include new problems at school, a decline in social interaction with family and friends and loss of interest in previous hobbies.
In addition to gaming disorder, you may have heard of "Internet Addiction Disorder," which includes gaming but extends to social networking, email, blogging, online shopping and excessive attention to Internet pornography. Here, the "disorder" may not be determined by the amount of time spent online but on the risks involved. Like gaming disorder, internet addiction disorder may be characterized by social isolation and a negative impact on personal relationships.
Andrew Weil, M.D.
Source:
World Health Organization, "Gaming Disorder." January 2018, who.int/features/qa/gaming-disorder/en/