Too Much Coffee?
I was recently told that drinking coffee causes arthritis and obesity. If true, can you tell me how much coffee is to blame?
Andrew Weil, M.D. | June 8, 2020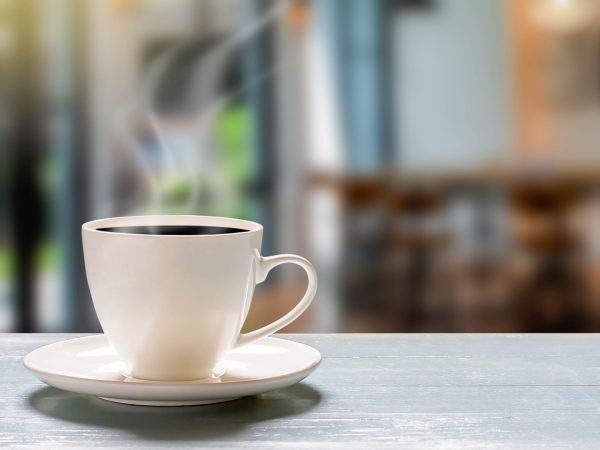 Research from Australia published in March 2020 suggested a connection between excess coffee consumption and osteoarthritis, other joint diseases, and obesity. The study looked at data from more than 300,000 adults and the relationship of coffee consumption with the incidence of 1,117 different diseases. The researchers noted that next to water, coffee is the most commonly consumed beverage in the world. Study leader Elina Hyppönen, an epidemiologist, wrote that globally we drink about three billion cups of coffee daily, "so it makes sense to explore the pros and cons of this on our health." Earlier research conducted by her team found that drinking more than six cups of coffee a day increases the risk of heart disease by up to 22 percent.
Although the study found links between drinking coffee and the joint conditions noted above, Dr. Hyppönen wrote that "reassuringly, our results suggest that moderate coffee drinking is mostly safe." She added, however, that for people with a family history of osteoarthritis or other types of arthritis – or for those worried about developing these conditions – the new findings should act as a cautionary message.
I'm not a coffee drinker – I never developed a taste for it – but I should point out that research indicates that drinking coffee daily has some health benefits. It may reduce the risk of liver disease (including liver cancer), heart attack and stroke. Here's a rundown of what else we know:
Caffeine may interfere with the growth and spread of cancer cells, and coffee seems to lower inflammation, a risk factor for some types of cancer.
Drinking coffee is associated with a lower risk of diabetes, ranging from eight percent with one cup of coffee daily to 33 percent for six cups a day. Caffeinated coffee and decaf appear to have similar results.
Drinking three to five cups of coffee daily has been linked with a 15 percent lower risk of cardiovascular disease. Drinking more than that – greater than six cups a day – may increase risk.
Drinking coffee daily has been linked with lower rates of depression, Parkinson's disease and gallstones.
I should add that pregnant women who drink coffee should limit intake to no more than two cups a day. Caffeine passes into the fetus and heavy consumption has been associated with miscarriages. Moderate consumption has not shown that risk.
Despite the apparent health benefits, I would not advise you to start consuming it for those reasons. Coffee can be addictive, and many people experience unpleasant physical and mental symptoms from it, including anxiety, insomnia, irregular heartbeat, stomach pain, and bladder irritation.
Andrew Weil, M.D.
Source:
Elina Hyppönen et al, "Association between habitual coffee consumption and multiple disease outcomes: A Mendelian randomization phenome-wide association study in the UK Biobank." Clinical Nutrition, March 13, 2020; DOI: 10.1016/j.clnu.2020.03.009