Pharmacy Mistakes?
A friend of mine received the wrong prescription from her pharmacy. I understand that such mistakes are not unusual. How can we protect ourselves?
Andrew Weil, M.D. | April 3, 2020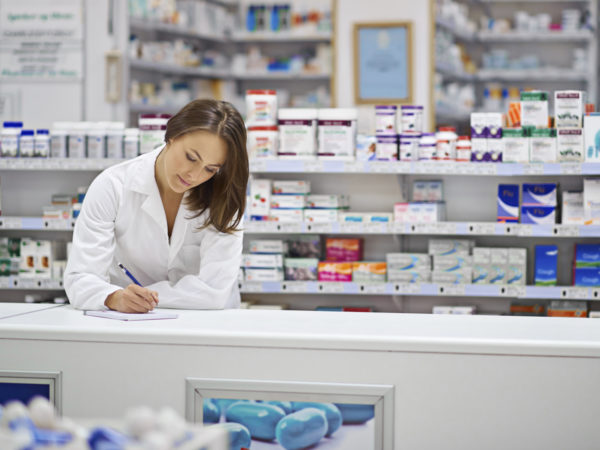 Unfortunately, pharmacy mistakes are much too common, and in some cases can be deadly. A recent investigation by the New York Times found that pharmacies at large chain drug stores are often understaffed, forcing pharmacists to work long hours, which increases the chances that fatigue will contribute to errors. (I should note that some of these errors can be traced to illegible handwritten prescriptions.)
According to the Times, state regulatory boards don't require pharmacies to report errors or conduct thorough investigations when mistakes occur. Most investigations focus on pharmacists, not conditions in their workplaces. The last comprehensive study of medication errors took place more than a decade ago: The Institute of Medicine estimated in 2006 that such mistakes harmed at least 1.5 million Americans each year.
This sad state of affairs means that consumers have to pay close attention to their prescriptions to make sure they're getting what their doctors ordered. Even patients who take drugs on a regular basis should be vigilant. When picking up prescriptions, make sure your name is on both the bag and the prescription. Also check the address or birth date to be sure the prescription isn't meant for someone with a name similar to yours. If the pills look different from the ones you've been accustomed to taking, bring this to the attention of the pharmacist before you leave the store to make sure you were given the right ones. At home, you can check a number of websites to identify pills. These pill identifiers include WebMD, AARP, Medscape, Drugs.com and the National Library of Medicine. Don't take any drugs until you're sure they're correct. If you're not sure, call your doctor to find out exactly what he or she prescribed.
When you receive a medication that's new to you, ask the pharmacist if there's anything special you should know about it, what side effects it can cause, whether it could interfere with another medication you're taking and what you should do if you miss a dose. Giving you this kind of information is part of a pharmacist's job. They're required by law to provide counseling to patients about all prescribed medications.
At home, before you take a new drug, read the accompanying informational leaflet to make sure it is indicated for the health problem you have.
Andrew Weil, M.D.
Source:
Ellen Gabler, "How Chaos at Chain Pharmacies is Putting Patients at Risk," The New York Times, January 31, 2020, www.nytimes.com/2020/01/31/health/pharmacists-medication-errors.html