Essential Oils: Lavender Oil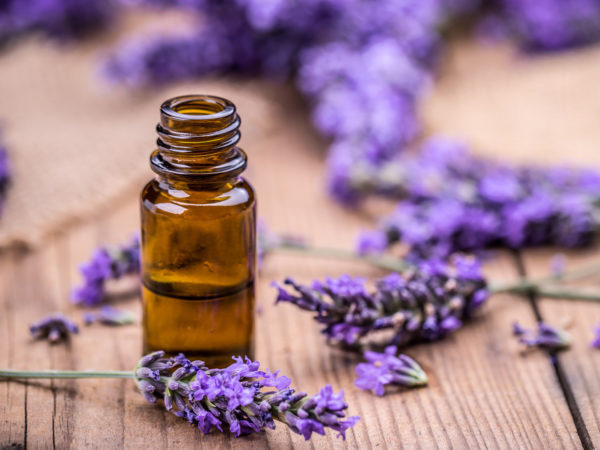 Lavender oil which comes frome the leaves and flowers of the lavender plant (Lavandula officinalis / Lavandula angustifolia) has been popular since Roman times, when a pound of flowers was worth a farmer's wages for a month. The word "lavender" is thought to come from the Latin word "lavare" which means "to wash," and may refer to an ancient practice of adding lavender to wash water for its pleasant scent. Lavender has been used for thousands of years and is even mentioned in the Bible.
Uses For Lavender Oil: 
Sleep: Lavender oil is widely used to promote sleep and relaxation. One clinical study found that ingested capsules of lavender oil had a significant ability to ease anxiety and sleep disturbances. Other studies have found similar effects on sleep and anxiety when lavender oil is used in aromatherapy.
Headaches: Lavender oil can be comforting for people suffering migraine, and is safe for children with these headaches. One study, published in 2012, showed that out of 129 headache episodes, 92 responded entirely or partially to lavender, and a three-month long randomized controlled clinical trial showed a reduction in the frequency and severity of migraines among participants who used it. To use lavender oil for headaches massage a few drops into your skin or add two to four drops to two to three cups of boiling water and inhale the vapors.
Pain: Some studies have shown that lavender oil can help relieve chronic pain, although the results have not been long lasting. Lavender also may reduce labor pains and pain stemming from burns. One study found that inhaling lavender helped temporarily ease menstrual cramps. Lavender can also be used to soothe insect bites.
Cautions:
Lavender oil may enhance the effects of sedatives and sleep medications, causing excessive sleepiness. Because there isn't enough information about the safety of use during pregnancy or breastfeeding, women probably should avoid ingesting lavender at those times. Some research has linked the use of lavender oil to abnormal breast growth among young boys (which disappears after use stops) so boys who haven't yet reached puberty should avoid using lavender oil and products containing it. Effects on young girls are unknown. Ingesting lavender may cause constipation, headache and increased appetite; using lavender on skin may cause irritation.
Dr. Weil's View On Lavender Oil:
I enjoy using dry bundles of lavender as a natural air freshener and drops of the essential oil on wool balls in the clothes dryer. I also use lavender as a culinary herb, sprinkling bits of it on grilled fish and vegetables. Lavender is great to use for infusing water, giving it a unique flavor and providing an alternative to iced tea on a hot day.
Source:
P.Sasannejiad et al, "Lavender essential oil in the treatment of migraine headache: a placebo-controlled clinical trial." European Neurology, April 17, 2012, doi: 10.1159/000335249