Is Tap Water Toxic?
I'm concerned about my tap water. I've heard that it can legally contain all sorts of harmful chemicals. Can this be true?
Andrew Weil, M.D. | November 10, 2017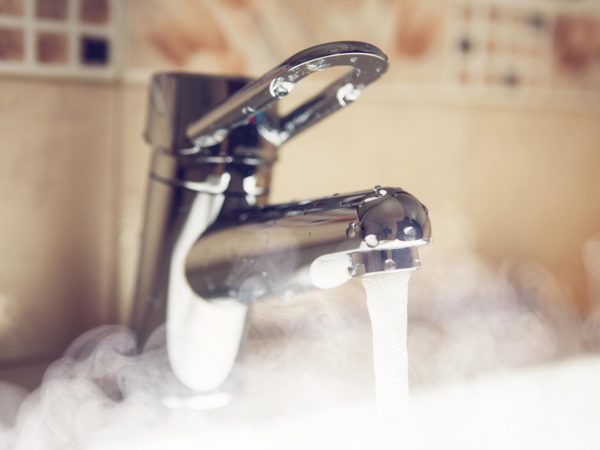 You may have heard about results of an analysis undertaken by the Environmental Working Group (EWG), a nonprofit organization that focuses on protecting human health and the environment. EWG researchers spent two years compiling information from state agencies and the Environmental Protection Agency (EPA) based on tests of drinking water conducted from 2010 to 2015 by 48,712 water utilities in all 50 states. The results reveal that contaminants capable of affecting human health are present in public water systems nationwide. The EPA requires these utilities to send all customers an annual Consumer Confidence Report on the quality of their drinking water, including disclosure of contaminants detected via sampling and testing. These reports often list only federally regulated contaminants. The EWG found, however, that more than half the contaminants detected were not federally regulated and that the reports sent to consumers typically did not mention their possible adverse effects on health.
The EWG has assembled the information from its analysis in an online Tap Water Database available on its website. You can access the database and enter your zip code to learn about contaminants and their concentrationS in your local public water supply.
The EWG reported that the utilities tested for some 500 contaminants in 40,000 water systems; they found 267 different compounds of concern, including 93 known or likely carcinogens. Levels of these contaminants exceeded federal or health state guidelines and pose what the EWG termed "minimal but real" health risks. It reports that 78 contaminants found have been linked to damage to the brain and nervous system, another 63 are associated with developmental harm to children or fetuses, 45 more are linked to hormone disruption, and 38 others may cause fertility problems.
The following contaminants were most widely present:
Chromium-6: A carcinogen detected in the drinking water supplies serving 250 million Americans in all 50 states. No federal regulations limit its presence in drinking water. Chromium-6 is the contaminant linked to a high incidence of cancer dramatized in the film "Erin Brockovich."
1,4-Dioxane: The EWG found that this unregulated compound contaminates tap water supplies for 8.5 million people in 27 states at levels above those the EPA considers to pose a minimal cancer risk.
Nitrates: In 2015, these compounds from animal waste and agricultural fertilizers were detected in more than 1,800 water systems serving 7 million people in 48 states. National Cancer Institute research has shown that levels of nitrates amounting to only half of the federal government's legal limit in drinking water can increase the risk of cancer.
To protect yourself and your family the EWG advises buying an in-home water filtration system from a reputable supplier. You can find a list of effective filter systems on the EWG website.
Andrew Weil, M.D.
Source:
Environmental Working Group, "State of American Drinking Water." July 27, 2017, ewg.org/tapwater/state-of-american-drinking-water.php