Why Alkaline Water?
I've been told that drinking alkaline water is better for health because it adjusts the body's pH to get rid of harmful acidity. Is there any truth to these claims?
Andrew Weil, M.D. | September 22, 2016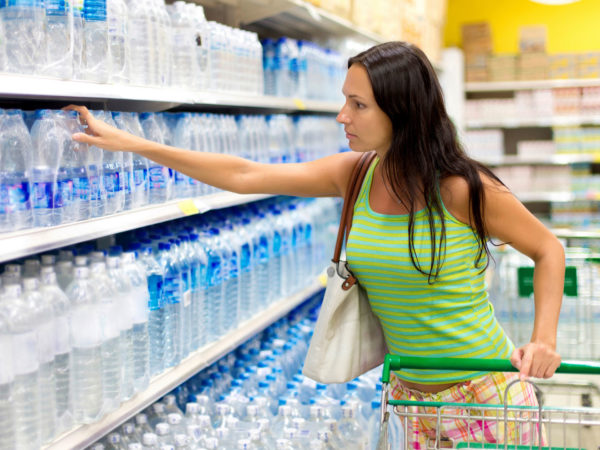 Don't waste your money. Alkaline water is being aggressively marketed for its purported health benefits. It is touted as the solution for everything from helping the body better absorb nutrients to reducing the risk of high blood pressure, high blood sugar, and heart disease, as well as boosting energy, helping you lose weight and slowing the aging process. It is also said to be "more hydrating" than any other type of water.
Alkaline water is supposed to achieve all this by correcting the body's pH, its acid-base balance. In fact, the human body needs absolutely no help in keeping its pH constant. Normally, the pH of blood and most body fluids is near 7, which is neutral. This acid-base balance is under very tight physiologic control, because all of the chemical reactions that maintain life depend on it. Unless you have serious respiratory or kidney problems, body pH will remain the same no matter what you eat or drink. Consider also that alkaline water is common throughout the western states, but to my knowledge it has not protected populations living there from the chronic diseases prevalent in the rest of our population.
There are no scientific studies to back up the many health claims made for alkaline water, and no research supporting the idea that alkaline water is any more hydrating than other types of water.
Despite this, several brands of bottled alkaline water are now on the market, as are home water ionizers to convert tap water to alkaline water. These range in cost from about $1,000 to $4000 or more. I urge you to steer clear of these products. I particularly urge you not to be taken in by ionizing products such as those from Kangen sold through multi-level marketing – you can buy them only through distributors who make money not just from their own sales but from those of the people they recruit.
As for bottled alkaline water, the only reason to make this choice is if you like the taste of a particular product. But don't buy into the claims that alkaline water is going to benefit your health.
Andrew Weil, M.D.