Are Flame Retardants Toxic?
I've been hearing bad things about the health effects of flame retardants. Are these chemicals really toxic?
Andrew Weil, M.D. | October 9, 2014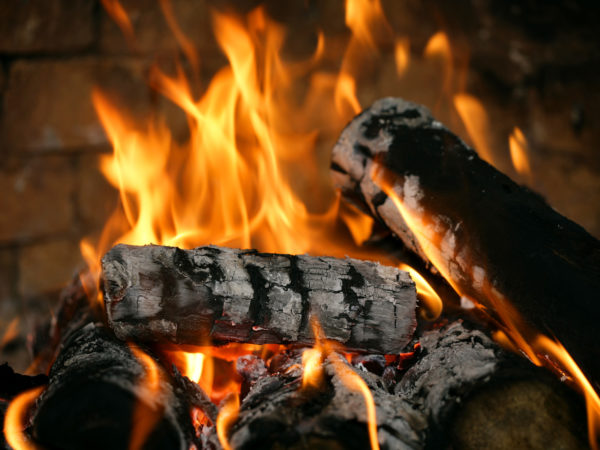 Originally published June 8, 2012. Updated October 9, 2014.
Flame retardants do appear to present a threat to health, and may potentially do more harm than good in a fire. A British study presented at the March 2012 national meeting of the American Chemical Society (ACS) showed that flame retardants increase the danger of invisible toxic gases, the leading cause of death in fires. The study found that today's most widely used products contain the hazardous chemical element bromine, and that they actually increase amounts of carbon monoxide and hydrogen cyanide released during fires.
As for effects on human health even when there is no fire, a 2014 study conducted by the nonprofit, Washington D.C.-based Environmental Working Group and researchers at Duke University found evidence of exposure to TDCIPP, a cancer-causing flame retardant, in the bodies of all 22 mothers and 26 children tested. In the children, the average concentration of a chemical biomarker remaining after the breakdown of TDCIPP was nearly five times more than the average concentration in the mothers.
Young children are particularly susceptible to the toxicity of flame retardant chemicals. They can ingest significantly more of these chemicals than adults because they crawl around on floors, then put their hands and other objects into their mouths.
What's more, flame retardants known collectively as "Tris" are used in baby products, furniture, automotive foam cushioning, strollers, nursing pillows, televisions, computers, adhesives, upholstery, carpet backing, rubber, plastics, paints, and varnishes. They have been linked to cancer and can harm the liver, kidney, brain, and testes. The U.S. Consumer Products Safety Commission has classified one of the chemicals in this group, TDCP – Tris (1,3-dichloro-2-propyl phosphate) – as a probable human carcinogen; another, TCEP – Tris (2-chloroethyl phosphate) – has been shown to cause neurological and reproductive harm in laboratory animals as well as cancer. TDCP and TCEP have been found in drinking water and in water samples from streams throughout the U.S.
Here are some other recent findings:
Researchers from the University of California, Berkeley found that each 10-fold increase in levels of various brominated flame retardants in an expectant mother's blood was associated with a 4.1 ounce drop in her baby's birth weight.
BVO (brominated vegetable oil) is a flame retardant that is also used in sodas to help dissolve its colors and flavors, and to prolong shelf life. The compound is banned in food and drinks throughout Europe and in Japan but has been used for years in citrus-flavored sodas in the U.S. In response to consumer pressure, both Coca-Cola and Pepsico have announced that they are removing BVO from all their drinks. The FDA had limited amounts to 15 parts per million, but the compound accumulates in the heart, liver and fat tissue and has been linked to memory loss and skin and nerve problems in people who have consumed excessive amounts (more than two liters a day).
Fire retardant chemicals called polybrominated diphenyl ethers, or PBDEs are being phased out because they persist and accumulate in the environment, have been found to be toxic to humans, and are associated with neurodevelopmental problems in children and altered thyroid function in pregnant women. According to the EWG-Duke study, PBDE replacements, TDCIPP and Firemaster® 550, have been linked with hormone level changes and decreased semen quality in men that might affect fertility.
The study authors called for a federal government ban on use of fire retardant chemicals in products intended for babies and children, a requirement that furniture manufacturers label their products and disclose which specific fire retardant chemicals are present, and reform of federal policies requiring toxicity testing before chemicals are sold in the U.S.
I support these efforts and encourage consumers to make their concerns known.
Andrew Weil, M.D.
Source:
"No Escape: Tests Find Toxic Fire Retardants in Mothers – and Even More in Toddlers," Environmental Working Group, Duke University, http://www.ewg.org/research/flame-retardants-2014, accessed August 7, 2014.