Only A Weekend Warrior?
I know you recommend exercising daily, but I wonder about your views on whether it is OK to do it all on weekends. Finding time for a daily workout is tough for me.
– June 12, 2017
The weekend warrior strategy appears to have some benefit over no exercise at all. A study published in early 2017 found that exercising once or twice a week for a total of 150 minutes of moderate exercise or for a total of 75 minutes of rigorous exercise resulted in a lower risk of death compared to not exercising at all.
The British researchers who reached this conclusion analyzed descriptions of exercise habits from 63,591 adults, average age 59. The participants, most of whom were white, lived in England and Scotland and were followed for about nine years. Results showed that the risk of death from all causes was about 30 percent lower among weekend exercisers than among inactive adults. The weekend warriors also had a 41 percent lower risk of cardiovascular disease death and an 18 percent lower risk of dying from cancer than the inactive study participants.
While this may be good news for people who can't find time for daily exercise, the study also showed that people who divided their exercise time over the course of a week were 35 percent less likely to die during the follow-up than those who didn't exercise at all.
Even people who reported getting a little exercise (less than recommended amounts) benefited: they were 37 percent less likely to die of cardiovascular diseases during the study than the 63 percent of the participants who said they were inactive. Only four percent of the study participants fit the description of weekend warriors, while 11 percent said they exercised on a regular basis, and 22 percent reported getting less than the recommended amounts of exercise.
In an editorial published in the same issue OF JAMA Internal Medicine as the study, Hannah Arem. Ph.D. and Loretta DiPietro, Ph.D. of the Milken Institute School of Public Health at George Washington University wrote that people who exercise several times a week or daily may be better able to counter the negative effects of inactivity. They noted the study found that more frequent activity led to slightly lower risks of death than seen among the weekend warriors. They also mentioned that more frequent exercise may better help counter depression, control high blood pressure, and improve sleeping problems and diabetes.
If the only time you can find to exercise is on weekends, this study shows you are better off than your peers who are doing nothing. But bear in mind that the British investigation only looked at aerobic exercise. I also recommend that your fitness program include strength training with weights to protect muscle mass and bone density.
Strength training can help prevent osteoporosis, maintain mobility and prevent falls, and is equally important for men and women. And like aerobic activity, it may be better to perform it more often than on weekends.
Andrew Weil, M.D.
Source:
Gary O'Donovan et al,  "Association of "weekend warrior" and other leisure time physical activity patterns with risks for all-cause, cardiovascular disease, and cancer mortality." [published online January 9, 2017]. JAMA Internal Medicine, January 9, 2017,doi:0.1001/jamainternmed.2016.8014
Advertisement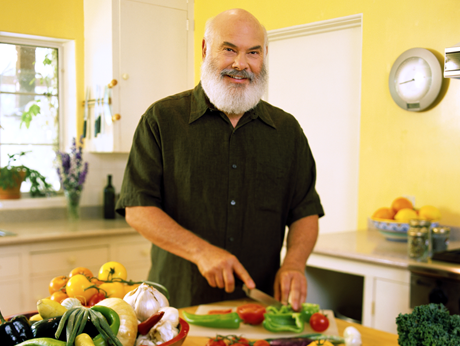 Related Weil Products
It's never too late to get fit! Promote a healthy weight, increase your energy, encourage better rest and feel great with a regular exercise program designed for your needs and capabilities. The Dr. Weil on Healthy Aging online plan has all you need – sign up today and get 14 days free!
Get Started