Preserved Lemons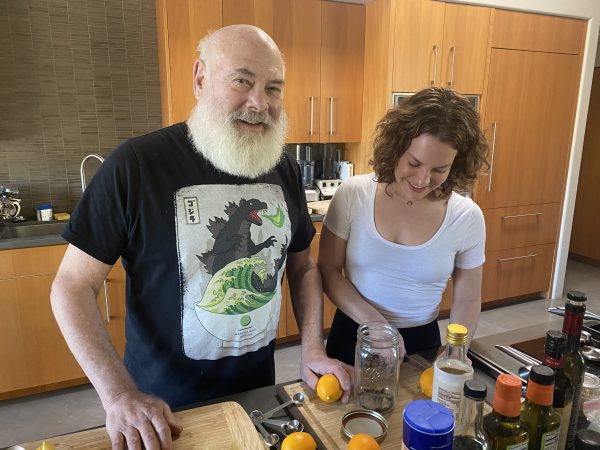 Sit back and dream about how you're going to use these little gold gems because they take one month to cure. We never said this was a fast-food recipe!
Thinly sliced, these beauties make a regular appearance in Moroccan and Mediterranean cuisine. Now they are more commonly found in seafood dishes such as Clams or Mussels with Saffron in Preserved Lemon or in Preserved Lemon and Feta Dressing.
If your want to spice these up, my daughter, Diana and I add a couple bay leaves, a tablespoon of peppercorns and chili flakes or coriander seeds, to mention a few.
Watch Dr. Weil explain how to make preserved lemons.
Ingredients
6 organic lemons
5 tbsp coarse sea salt
(Yields 1 quart loosely packed lemons)
Instructions
Cut the stems off the lemons.
Cut two of the lemons in half, juice and put the rind and juice in a quart Mason jar.
Cut the remaining 4 lemons lengthwise into quarters, leaving them attached at the end.
Gently pry the wedges apart and pack 1 tablespoon of salt into the center of each of the 4 sliced lemons. You will inevitably lose lots of salt onto the counter; just add it to the jar of lemons when you're done.
Pack each of the "stuffed" lemons into the Mason jar.
Top with the remaining 1 tablespoon of salt and seal tightly.
Keep upright on a dark shelf for one month, turning the jar upside down every week. Store in the fridge once you have started to use the lemons.