Persian Rose-Water Pudding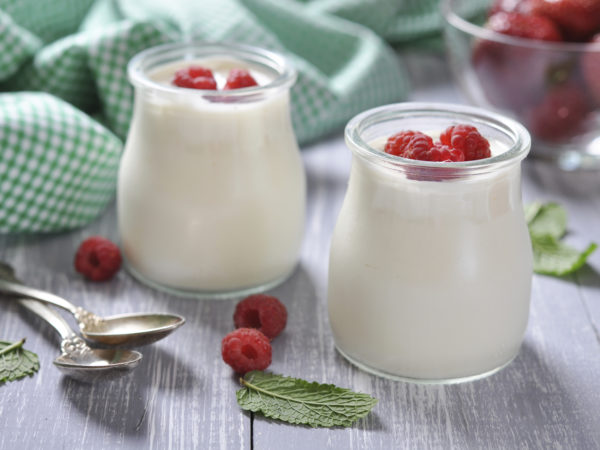 Nutrition
Recipe courtesy of "Healing Tonics" by Jeanine Pollak (Storey Publishing, 2000)
This recipe is quite exotic and a lovely treat for the body and soul.
If you ever want to woo someone, this healthy dessert qualifies as divinely inspiring in matters of love. It's quite exotic and a lovely treat for the body and soul. Rose water, cardamom and vanilla are all traditionally associated with special occasions, feasting and love.
Food as Medicine
The yogurt in this recipe could help trim your waistline. A three-month study found that 16 obese men and women eating a reduced-calorie diet that included yogurt three times daily lost 61 percent more fat than 18 subjects who ate the same number of calories, but who consumed little or no dairy products and low overall quantities of calcium.
Ingredients
1 quart vanilla yogurt
2 tablespoons honey
1 drop pure sweet orange essential oil
1 teaspoon pure distilled rose water
1/4 teaspoon ground cardamom
1 tablespoon fresh rose petals
1/4 cup whole raspberries
Instructions
1. Place a colander or strainer into a bowl. Line the colander or strainer with a couple of layers of cheesecloth. Gently scoop the yogurt into the colander.
2. Cover top of colander with a plate, and let sit in refrigerator overnight. This will thicken the yogurt by allowing the whey to drain out. (You can save the whey. It's full of good nutrients and healthy acidophilus, and can be mixed into drinks or juice or drunk straight.)
3. The next day, gently scoop the yogurt into a pretty bowl, or onto a nice serving plate.
4. Mix the honey with the orange essential oil. Drizzle the honey, rose water and cardamom over the yogurt.
5. Garnish with fresh rose petals and fresh berries.