Green Power Drink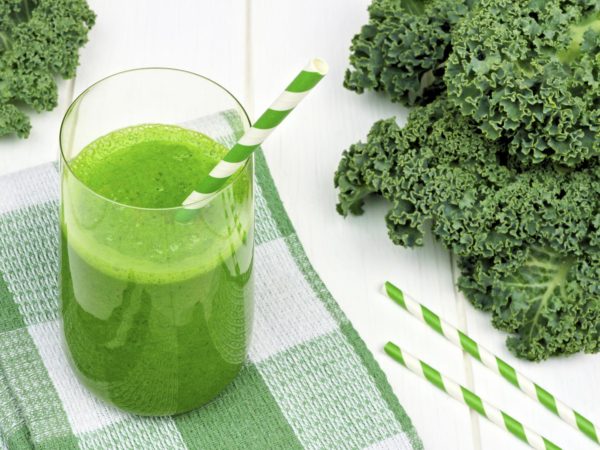 Nutrition
Serves 2
Nutrients per serving:
Calories 243
Fat 5.3g
Saturated Fat 0.7g
17.7% calories from fat
Protein 13.7g
Carbohydrates 41.6g
Cholesterol 1.2mg
Fiber 8.4g
This special recipe is a delicious power drink from chef Micheal Stebner!
A delicious power drink from chef, Micheal Stebner. "I like this recipe because it is not frozen, and can be refrigerated for a day, so you can make several of them at once and drink later." A True Food Kitchen special!
Ingredients
1 1/2 cups almond milk
1 banana
3 large kale leaves ribs remove
3-5 whole dates pitted
1 tablespoon hemp protein powder (optional)
Instructions
Not too complicated: Blend on high until smooth. Enjoy responsibly!