Is Powdered Golden Milk Healthy?
And do instant mixes offer the same benefits as the homemade version?
Andrew Weil, M.D. | November 1, 2021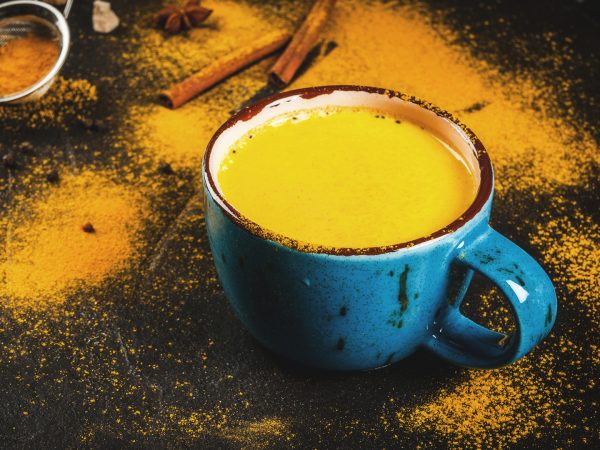 The drink known as golden milk, sometimes called "liquid gold," is a soothing, healthy, and delicious beverage that's a favorite throughout Asia. It has anti-inflammatory properties thanks to the turmeric, ginger, and black pepper that also create its appealing flavor. It's relatively simple to make at home, and there are powdered forms available that make it even easier to enjoy. Powdered golden milk can offer the health benefits of the homemade variety as long as it contains only the basic ingredients. Check the label for the three key ingredients, avoiding products that include other spices, sweeteners, or additives.
Turmeric, which is often called the "golden root," is used in many Indian dishes and consumed as a tea. Its health benefits come mostly from curcuminoids, its active ingredients, which have anti-inflammatory and anti-oxidant properties. Golden milk gets much of its flavor and additional health benefits from ginger, which is also well known for its anti-inflammatory properties. Black pepper not only aids the absorption of turmeric and boosts its anti-inflammatory effects, it also has a number of important nutrients (manganese, iron, and vitamin K). Combined with coconut, almond, or soy milk, these three spices are all you need to make a creamy and calming beverage best consumed shortly before bedtime.
Some powdered versions of golden milk include other flavorings, including vanilla, cinnamon, or dates, but I prefer the simplicity of the original version. (You can find my recipe here, along with a video on how to make it.) If the convenience of a powdered formula appeals to you, go for it.
Andrew Weil, M.D.