Too Much Tuna?
I heard that college kids are eating a lot of tuna these days and as a result are ingesting too much mercury. Is there a health risk? How much tuna is too much?
Andrew Weil, M.D. | August 16, 2019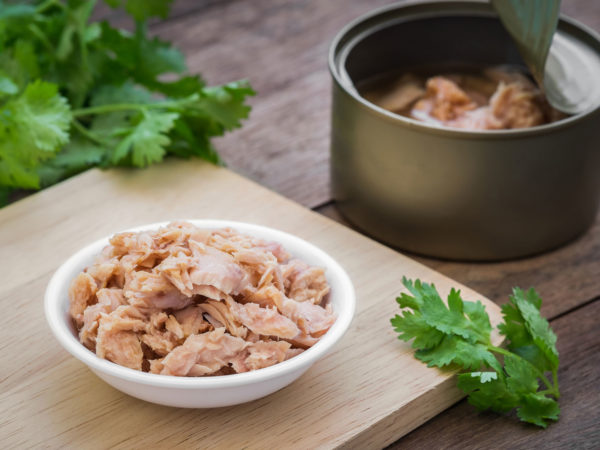 As you may know, tuna and other large fish including shark, swordfish, king mackerel and tilefish contain significant amounts of toxic methylmercury. Exposure to high levels of this form of the heavy metal can cause neurological damage. Mercury gets into the oceans from natural sources as well as from emissions of coal-fueled power plants.
A professor at the University of California, Santa Cruz became concerned about the amounts of tuna her students were eating. Together with a team of researchers, she conducted a survey among the undergraduates and also measured mercury levels in hair samples the students provided. Half of those who ate tuna reported consuming it three or more times a week, exposing them potentially to doses of methylmercury exceeding those deemed safe by the Environmental Protection Agency (EPA). Worse, seven percent said they consumed more than 20 tuna servings weekly. Not surprisingly, mercury was found in the hair samples. Levels were about 10 times the amount found in those who didn't consume tuna.
Most of the students' meals came from campus dining halls where tuna is regularly available at salad bars. Analysis of the mercury content of that tuna showed that it varied widely from month to month with some samples having five times more mercury than others.
Because of its effects on neurological development and reproductive health, mercury exposure is more dangerous for pregnant women and children. But college students and other young people may be at risk, too. Study leader Myra Finkelstein, an associate adjunct professor of environmental toxicology, advised students to limit their exposure to mercury because their nervous systems are still developing, and they are of reproductive age. Nearly all fish contain some mercury, but tuna – especially larger ones – accumulate relatively high levels.
You get less methylmercury (0.12 parts per million) in canned light tuna and more (0.32 parts per million) in canned white (albacore) tuna. Adults can safely eat canned light tuna once a week and six-ounce portions of canned white or albacore tuna up to three times a month.
If you're concerned about mercury accumulation as a result of your fish consumption, you can get your blood level of it tested, but be aware that a high test result may have little or no clinical significance in adults. You can lower your mercury level over time by simply not eating fish most likely to contain a lot of it. Here's a link to the FDA's list of fish that does and doesn't contain mercury.
Andrew Weil, M.D.
Source:
Yasuhiko Murata and Myra E. Finkelstein et al, "Tuna consumption, mercury exposure, and knowledge about mercury exposure risk from tuna consumption in university students." Environmental Toxicology and Chemistry, June 12, 2019; DOI: 10.1002/etc.4513