How Safe Are Pre-Washed Greens?
I've been buying pre-washed salad greens for some time, but a friend tells me that I still should wash them. What's the story here? Are these greens safe to eat without washing at home?
Andrew Weil, M.D. | March 24, 2016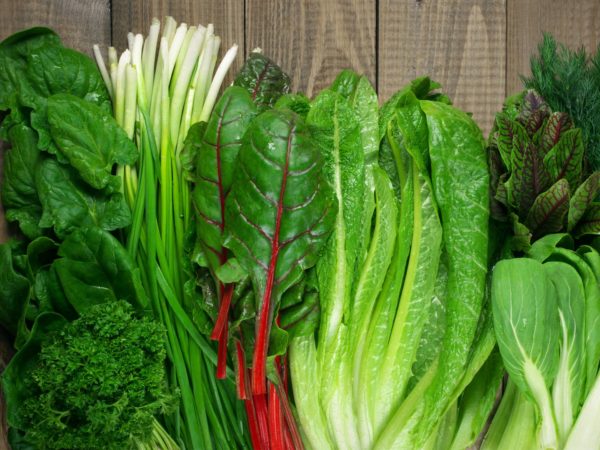 You raise an interesting question without a definitive answer, although there's no doubt that all packaged greens, washed or not, may be contaminated. The threat comes from irrigation water, runoff from livestock, poorly sanitized equipment in processing sheds, and ill handlers. We know that in 2011, produce was responsible for one third of all food borne illnesses, and as of this writing, one person had died and 12 others were hospitalized due to an outbreak of listeria, a potentially deadly bacterial infection, from Dole packaged field greens.
Overall, the chances of getting sick from contaminated produce are higher than you might suppose. The Centers for Disease Control and Prevention (CDC) estimates that one in six Americans becomes ill and 3,000 die annually from foodborne diseases.
One of the latest studies of the safety of pre-washed greens comes from the University of California, Riverside and concluded that because of the crevices in baby spinach leaves, pre-washing doesn't do much good. The researchers reported that even after rinsing with a low concentration of a bleach disinfectant in water, more than 90 percent of the bacteria remained attached to – and able to survive on – the leaf surface.
In 2010, when Consumer Reports investigated the cleanliness of pre-washed or triple-washed produce, its researchers found that 39 percent of the samples tested contained unacceptably high levels of coliforms and 23 percent tested too high for enterococcus, two bacteria types that are evidence of fecal contamination. Many of the packages with high bacteria levels contained spinach and were one to five days from their use-by date. It made no difference whether the greens came in a clamshell or a bag, included "baby" greens, or were organic.
While researching your question, I came across the opinion of attorney and food poisoning expert Bill Marler. He advocates avoiding pre-washed and pre-cut fruits and vegetables on the grounds that the more a food is handled and processed, the more likely it is to become tainted. He sticks to unwashed, uncut produce, which he buys in small quantities and eats within three to four days to reduce the risk for listeria.
You should know that washing greens at home presents its own hazards. You could unknowingly contaminate them with harmful bacteria if you place them on a surface where you've been preparing meat.
Here are some suggestions from the Food Poisoning Bulletin on how to protect yourself:
Buy greens in bags with an expiration date as far in the future as possible.
Eat the lettuce two to three days before the expiration date. The closer the product is to that date, the higher the bacterial counts.
Keep the bags refrigerated at all times.
If you do wash bagged greens, sanitize your sink first and wash your hands thoroughly.
Rinse the leaves or the whole head in clean, running water and dry, then use immediately.
Keep greens and other ready-to-eat foods well away from raw meats and eggs.
When in doubt, throw it out.
Andrew Weil, M.D.
Source:
Nichola Kinsinger and Sharon Walker, ""Is our salad safe? Efficacy of disinfection techniques to decontaminate spinach leaves and reduce cross-contamination." Study presented at the annual meeting of the American Chemical Society Exposition and Annual Meeting, August 19, 2015 in Boston, MA