Mediterranean Diet And Brain Health?
I understand that the Mediterranean diet is good for seniors' memory and thinking skills. True?
Andrew Weil, M.D. | March 5, 2021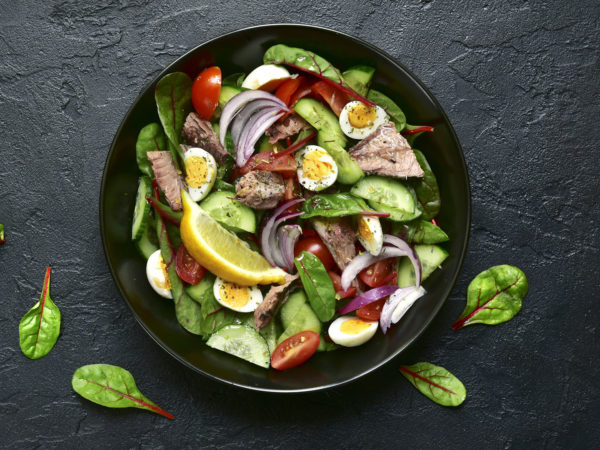 According to a new study from the University of Edinburgh, following a Mediterranean-style diet appears to be associated with staying mentally sharp late in life. Researchers reported that close adherence to the diet was linked to higher scores on memory and thinking tests in adults in their late 70s.
As you may know, the Mediterranean diet is a composite of the traditional cuisines of Spain, southern France, Italy, Greece, Crete and parts of the Middle East. It emphasizes fruits and vegetables, dairy products and fresh fish. While it is not a weight-loss diet, some studies suggest that shifting from a standard Western diet to this mode of eating may help you drop pounds.
The University of Edinburgh researchers tested the thinking skills of more than 500 seniors with an average age of 79, none of whom had dementia. The tests involved problem solving, thinking speed, memory and word knowledge. The participants also were asked about their eating habits during the previous year, and more than 350 of them underwent a magnetic resonance imaging (MRI) brain scan to gain insights into their brain structure. The researchers reported finding no statistically significant link between the Mediterranean diet and better brain health and saw no differences in healthy brain aging between those following a Mediterranean diet and those who didn't.
However, results showed that people in the study who most closely adhered to the Mediterranean diet had the highest cognitive function scores overall, even after taking into account childhood IQ, smoking, physical activity and health. The team noted that the individual components of the diet that seemed most strongly associated with better thinking skills were regular consumption of green leafy vegetables and a lower intake of red meat.
According to lead researcher, Janie Corley Ph.D., "Eating more green leafy vegetables and cutting down on red meat might be two key food elements that contribute to the benefits of the Mediterranean-style diet. In our sample, the positive relationship between a Mediterranean diet and thinking skills is not accounted for by having a healthier brain structure, as one might expect. Though it's possible there may be other structural or functional brain correlates with this measure of diet or associations in specific regions of the brain, rather than the whole brain, as measured here."
Andrew Weil, M.D.
Source:
Janie Corley et al "Dietary patterns, cognitive function, and structural neuroimaging measures of brain aging". Experimental Gerontology, December 2020; DOI: 10.1016/j.exger.2020.111117