The Legacy Of Living "Yes"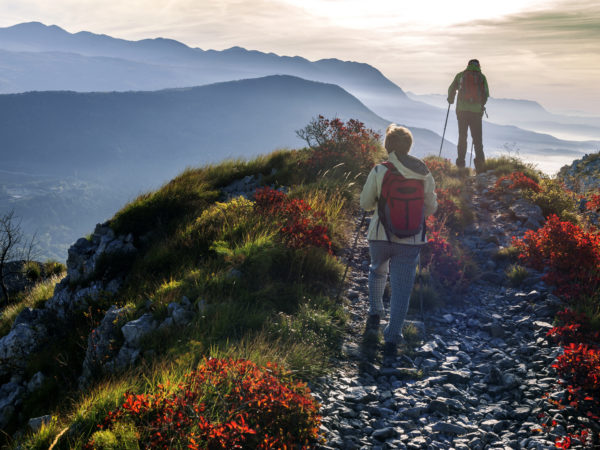 Do you ever wonder what the younger generation thinks about your life choices? Perhaps more important, do you ever stop to consider what your life choices mean to you, about you and your life?
"With each rise of the sun, you get to chase the opportunity to fill your days with meaning—to live your life the way you choose."
-Anonymous
I'd wanted to write this reflection about "living a big or a bigger life" and I couldn't find the words. What I did discover in reflecting about what exactly I meant, I realized that I wanted to challenge myself, and you – my legacy readers – to consider that we are watched carefully, perhaps indirectly, by younger generations who need our wisdom as a legacy about how best to live. And I decided it was actually quite simple. They want to learn that the experience of saying "yes" to life is the best way to live.
What does it mean to say "yes" to life? What does it feel like? Are there thoughts that go with it? What do we do about the internal voices crying 'no' to such craziness? How can we know when we are saying "yes" to life? What are the unintended consequences of these behaviors? What happens to us if we don't say 'yes'?
"Act as if what you do makes a difference. It does."
-William James
I don't have all the answers! But I do remember times in my life when I was afraid to go forward, and I chose to say "yes" anyway. After, although I didn't think myself particularly courageous or even strange, I did feel more confident, more resilient, more sure that I could say 'yes' again when an opportunity presented itself.
"I am not afraid… I was born to do this."
-Joan of Arc
"My mission in life is not merely to survive, but to thrive; and to do so with some passion, some compassion, some humor, and some style."
-Maya Angelou
Here are a few examples that came to mind when I asked myself about living 'yes': when I first dove headfirst off a diving board – and didn't die! When at 20 I student-taught English in a 12th grade class full of 6 foot tall boys who'd stuck their feet into the aisles to trip me, and I took charge and again neither tripped nor died. When I agreed to ride a smelly camel one afternoon in the Tunisian desert of Nefta – and it was kind of fun! While working with cardiac families in my forties, I decided they needed a guide to help them with this life-changing transition. Just because I'd read lots and taught English, what made me think I could write a book? I did it and Simon & Schuster published it! In my mid-fifties, I said 'yes' to my life and ended a long-dead marriage of 37 years. More recently, I decided to go to Israel for seven weeks without language or knowledge about where I was, because I wanted to get out of cold Minneapolis in January, and wanted to support my granddaughter who was in basic training in the Israeli Defense Forces. I said, 'yes, great idea'. (Talk about saying 'yes,' just think what my granddaughter's grandchildren will one day think about their grandmother saying 'yes' to her life!)
"There is no passion to be found playing small – in settling for a life that is less than the one you are capable of living."
-Nelson Mandela
"You are never too old to set another goal or to dream a new dream."
-Les Brown
Taking Action:
Reflect over some days about small and large "yes's" you've said in your life.
Then reflect about what those choices have meant in your life.
If you choose, write legacy letters to inspire younger generations. Tell them about your fears and other feelings, and what you've learned about yourself and the importance of saying "yes" as a value in your life. Close with a blessing of "yes" to guide them.
May you continue to say 'yes' in and to your life,
-Rachael Freed
Rachael Freed, LICSW, is a senior fellow, Earl E. Bakken Center for Spirituality & Healing, University of Minnesota, and is the author of Your Legacy Matters and Women's Lives, Women's Legacies: [email protected], and www.life-legacies.com.