The Legacy Of Our Voices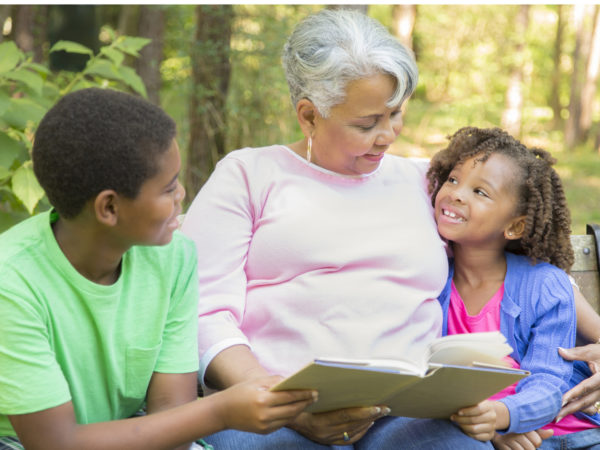 When I chose the topic of using our voices for January of the new year, I remembered the mystical moment that I heard a voice, never before or since. I was listening to a teacher reading a poem about legacies and an angelic voice demanded of me, "Turn this into a healing tool for women." It was 1999 when that voice changed my voice, my work, and my life.
In the early years of working with Legacy, I thought often about the many ways women have been silenced by internal and external pressures. I was hopeful that the turn of the 21st century was the harbinger of a new age when women could and would speak our values, our beliefs, our love. I faced resistance from the women I introduced legacy to; most often they said, "Oh, such a lovely idea, but I can't write, and I have nothing important to say – I just raised my family." But beneath those words were deeper fears. Maybe the greatest was the warning: an interior voice that said "if you are visible, you and your family will be endangered. [I'm reminded of Anna Quindlen's powerful 2010 novel Black and Blue – a compelling read!]
"…three great human fears: That those we deeply love and care about won't really 'get' us; we aren't good enough, don't have the skills to make a different in the world; [and] … we won't fulfill our unique destiny in life … or live up to our own hopes and dreams for ourselves."
– Rabbi Michelle Missagieh
Conversely, the silence of reflection, turning inward in meditation, provides the necessary balance for speech. But when silence comes from fear, or inadequacy, lack of agency, no power, then silence is not a spiritual practice, but a reaction to our fears.
"Silence". . . is not so much a lack of sound as it is a deep, interior openness to Presence."
– Fr. Richard Rohr
"There is no time for despair, no place for self-pity, no need for silence, no room for fear."
– Toni Morrison
Human life is all about relationships, which we develop by communicating with each other. Reaching beyond ourselves with our spoken or written words is a necessary first step to meeting others.
"Making individual connections are single acts of resistance. . . . to make change, to preserve democracy, all citizens are obliged to speak their truths."
– Carol Ferris
When I imagine a great grandchild asking me what I did or spoke about the environment, climate crisis, poverty, equal opportunity, world hunger, or the political chaos in the first quarter of the 21st century, I hope the legacy I can honestly respond to her/him is that I did my best to speak up, to speak out, to use my voice for a larger good, even when I felt shy, unimportant, lazy, or afraid. At minimum, that I  taught their parents, my grandchildren, to appreciate the gift of electricity by calling them out, reminding them that penguins were dying, whenever I found they'd left lights on when they left their rooms. That I signed petitions, called my Congressional representatives about my concerns, that I wrote letters and emails for or against important issues of the day, that I made calls to support candidates, that I voted in every election since 1960.
That I did my best not to be intimidated by an inner voice that told me I couldn't make a difference anyway, so why bother? What I don't want my great grandchildren to have as a legacy is that their great grandmother kept silent because of fear or a belief that I couldn't make a difference.
Taking Action:
Reflect about ways you've been inhibited from speaking up or out. Which fears have handicapped your relationships with yourself, with loved ones, and the broader world?
Consider how differently you might feel about your life and your legacy if you spoke freely about those things that matter most to you.
Make a decision (a New Year's Resolution, as it were) about when, where, to whom, and about what, you will speak this very month, January 2019.
Write a legacy letter about your understanding of the value of speaking to someone you care about of a younger generation. You may want to tell them about your decision (resolution) to solidify it. You may even invite them to ask you about what you've said since the beginning of 2019. (Perhaps they will want to join you in the resolution and then you can discuss the successes and difficulties together.)
May this be a year when we each commit to speaking up and out with love.
– Rachael Freed
Rachael Freed, LICSW, senior fellow, Earl E. Bakken Center for Spirituality & Healing, University of Minnesota, is the author of Your Legacy Matters and Women's Lives, Women's Legacies [email protected] and www.life-legacies.com