The Legacy Of Reading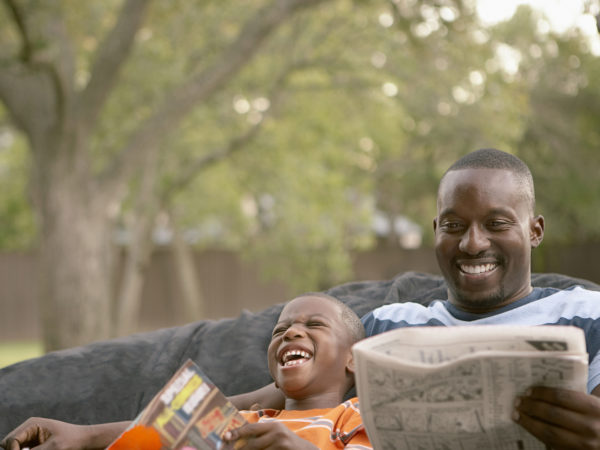 What better way to celebrate life, to share values, to let ourselves be known to the next generation, than by sharing our love of reading: sharing our fond memories of librarians and libraries, (of visiting those humbling places that held more books than we could read in a lifetime), than by sharing our favorite books from youth and adolescence, and how books have expanded our adult lives.
My personal favorites included The Little Match Girl, a tragic Christmas story by Hans Christian Andersen and Hansel and Gretel, the frightening German fairy tale by the Brothers Grimm. I remember being a fourth grader in love with horses and their stories, enamored with Black Beauty, and The Black Stallion. As a "tweener," my first feminist heroine was Nancy Drew. I loved books that made me cry: Betty Smith's A Tree Grows in Brooklyn and Gone With The Wind, by Margaret Mitchell. Books taught me about love, danger, courage, and death, important for a protected Midwestern girl growing up in the 1940s and 1950s when such topics were taboo.
I recall reading aloud to my children, then theirs, in the 1970s and then again in recent decades. And my pleasure in passing forward a love of books, of stories that could make them laugh and cry, develop their empathy and compassion, tickle their imaginations, and teach them values. Here are some of the titles I read dozens of times, beloved by both boys and girls over the years: Early Bird by Richard Scary, Katy No-Pocket by Emmy Payne, Why Can't I Fly? the tale of a frustrated ostrich by Ken Brown, Frances Hodgson Burnett's The Secret Garden, the Frog and Toad series by Arnold Lobel and the Betsy-Tacy series by Maud Hart Lovelace. And recently the joy of sharing with my granddaughter, Lily, who is fascinated with the myth of Merlin. We're reading the mystical Mists of Avalon – about Merlin, the romance and intrigue of King Arthur's court, and a tale of women's spiritual power hidden beyond the mists – still one of my all-time favorite novels.
". . . some of my happiest memories are of being read to—most deliciously by my grandmother. I remember her reading Alice's Adventures in Wonderland to me, long before I was able to appreciate the allegorical genius of this story written by a brilliant logician."
– Maria Popova
There are those who'll argue that a tablet or a video can accomplish the same things, but beyond using our own imaginations, there's something so tactile about holding a book, turning it around to show its illustrations, holding one side of the book as a child grips the other, turning its paper pages – shiny and slippery or textured and thick, imprinting us deep within.
"The role of books in life: '. . . meat and medicine and flame and flight and flower'"
– Gwendolyn Brooks
And now in the autumn of my life, I realize how much reading has meant to me and ways it has shaped me and broadened my horizons. I won't live long enough to read everything I'd like, but reading continues to be a teacher and a guide – about the power of ideas, the beauty of exquisite writing. Reading's been a companion accom-panying me into the past and the future and all over our planet and beyond.
No matter where life takes you, you're never alone with a book, which becomes a tutor, a wit, a mind-sharpener, a soulmate, a performer, a sage, a verbal bouquet for a loved one…because they capture the soul of a people, they explore and celebrate all it means to be human. Long live their indelible magic."
-Diane Ackerman
I hope my book memories will remind you of yours – from childhood forward as well as books you've shared with your children and perhaps theirs.
If  I could bless my grandchildren with one value, it just might be: read, read, read – with curiosity, with joy in words and ideas, with openness to learning, with the escape of adventure. and the delight of exploring the unknown. Read, read, read! And remember how much I love you.
Taking Action:
Take time to muse about books and stories you've loved and learned from over the years. More will come as days pass, so feel free to add memories and titles to your lists.
Then reflect about ways books and reading have been memorable, important, and an enrichment of your life.
If you've read to others (children, grandchildren, friends, the ill or the aging) consider what that has meant to you.
If you choose, write legacy letters to inspire younger generations of readers. Tell them your stories about books that have made a difference in your life and why, and lessons you've learned from your reading experiences.
May your stories and memories about books inspire those you love,
– Rachael Freed   
Rachael Freed, LICSW, senior fellow, Earl E. Bakken Center for Spirituality & Healing, University of Minnesota, is the author of Your Legacy Matters and Women's Lives, Women's Legacies: [email protected], and www.life-legacies.com