Keep Calories Counts Down With These 4 Healthier Holiday Drink Options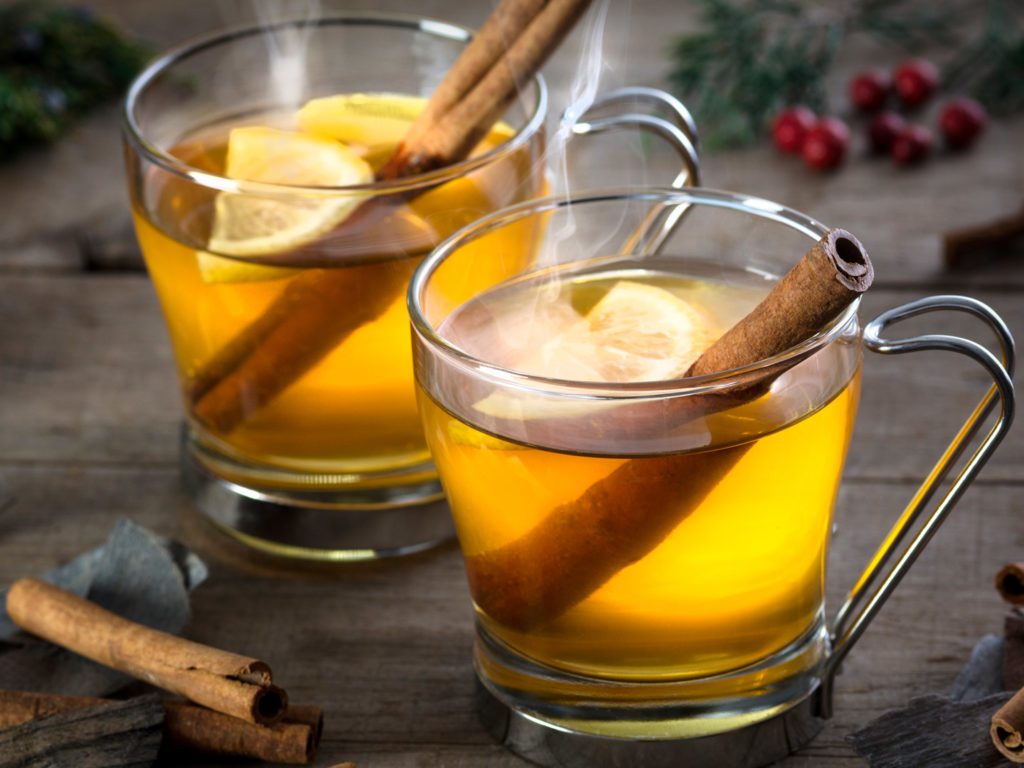 This healthy eating tip is courtesy of Dr. Weil on Healthy Aging: Your Online Guide to the Anti-Inflammatory Diet. Start your free trial today!
The best way to sidestep empty calories this holiday season is to limit sugary and alcoholic drinks or avoid them altogether. But that doesn't mean that you can't enjoy traditional beverages – just be sure to moderate your intake and drink water between cocktails to keep hydrated. The following drinks are lower-calorie holiday options when you want something on the sweet or alcoholic side.
Sparkling non-alcoholic punch. The calories can vary, but most holiday punch can easily be diluted with sparkling water or club soda (tonic has added sugar) to reduce calories and sugars. If you are making your own punch at home, use unsweetened cranberry juice concentrate.
Red wine. The antioxidant activity of red wine has been linked to heart health benefits, reduced stress and even preserving memory. Limit yourself to a six-ounce glass; it typically has about 120 calories.
Hot toddy. A combination of lemon, honey, cinnamon, cloves and brandy, this beverage has between 100 and 150 calories and provides some vitamin C thanks to the lemon juice.
Champagne. This celebratory drink has about 90 calories in a four-ounce glass. You can dilute this with sparkling water or club soda to cut calories and make it last longer.
You can also simply substitute sparkling water or club soda for soft drinks or tonic typically added to liquor as a way of curbing calories. Over time you will appreciate the lighter taste and find yourself not needing the high sugar or alcohol content most drinks deliver.
Don't miss tomorrow's Daily Tip, when we cover four holiday drinks to avoid.
Today's Health Topics
Editor's Pick
Health Focus
Ask Dr. Weil's Q&A

Start Eating Anti-Inflammatory And Save 30%! A healthy lifestyle and following Dr. Weil's Anti-Inflammatory Diet can help reduce the risk of age-related concerns such as heart disease, Alzheimer's and many forms of cancer, as well as help promote a healthy immune system. Begin your 14-day free trial of Dr. Weil on Healthy Aging for access to anti-inflammatory shopping guides, eating tips, recipes, interactive tools, videos and more.