Feeling Stiff And Sore? 4 Foods For Relief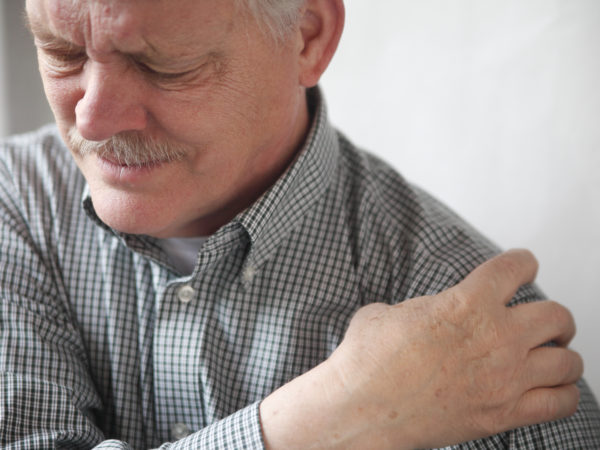 If your mornings begin with stiffness, pain and swollen joints, you may be experiencing symptoms of osteoarthritis. In addition to getting regular exercise (low-impact is the best) and maintaining a healthy weight, consider the following nutritional strategies to help prevent or lessen symptoms of this wear and tear condition that affects most of us at some level.
Eat foods rich in antioxidants. A variety of fresh fruits and vegetables are the healthiest and most abudantsources and may help reduce tissue damage from inflammation. Plus, they fill you up, leaving less room for the processed, inflammatory stuff. Try new options and preparations and aim to bring all of the colors of the rainbow into your diet from produce.
Get enough omega-3s. The omega-3 fatty acids, which are directly anti-inflammatory in a way that aids joints, are found at high levels in oily fish (such as wild Alaskan salmon), but also come from walnuts, pistachios and freshly ground flaxseed.
Regularly use ginger and turmeric for their natural anti-inflammatory properties. Fresh spices added to cooking and powders thrown into soups or teas are easy ways to get these beneficial spices.
Collagen protein, generally consumed as a powder or in bone broth, has been shown in studies to support cartilage and bone structure and may be beneficial in osteoarthritis. Look for versions that come from sustainable sources such as grass-fed cows. This is typically a tasteless powder than can be added to your morning tea, coffee or smoothie.
Today's Health Topics
Editor's Pick
Health Focus
Ask Dr. Weil's Q&A