Omega 3 Oil For Anxiety?
I understand that omega-3 oil can reduce anxiety. If this is true, can you tell me how much I need?
Andrew Weil, M.D. | January 29, 2019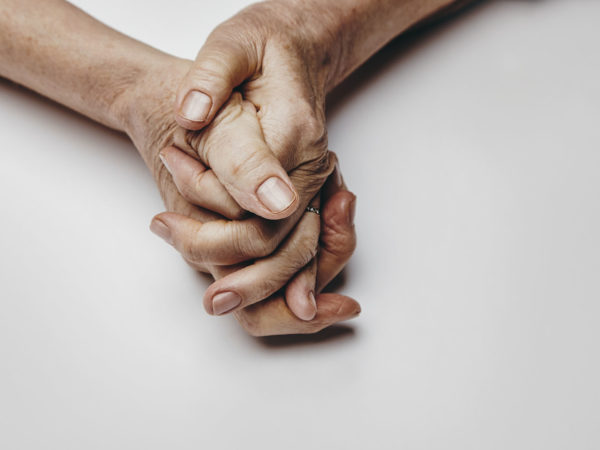 Omega-3 fatty acids are found in cold water, oily fish. Since the body cannot make these fatty acids, we have to get them from our diet or take supplements. There are two essential omega-3 fatty acids, EPA (eicosapentaenoic acid) and DHA (docosahexaenoic acid). EPA supports heart health and DHA, being a constituent of nerve cell membranes in the brain, is thought to play an important role in normal brain development and function.
There is some evidence that omega-3 supplements can help reduce anxiety in some people. After reviewing the findings of 19 earlier studies with more than 1,200 participants, a team of Japanese researchers concluded that large doses of supplemental omega-3s can help relieve symptoms in some patients with anxiety disorder. The team determined, however, that this treatment didn't help people who had not been diagnosed with an anxiety disorder or anyone under the age of 18 who had been diagnosed. The analysis, published in September 2018, also reported that the patients who benefited most were those who took 2,000 mg per day or more. The investigators also concluded that anxiety symptoms improved most when the EPA content of the supplement was less than 60 percent.
Senior author, Yutaka Matsuoka, M.D., Ph.D., of Japan's National Cancer Center, noted that omega-3s should not be viewed as a first-line treatment for anxiety but might be a "promising alternative" for patients who haven't responded to other approaches. He also said that eating fatty fish might work as well as supplements. The investigators called for additional large-scale studies to confirm earlier findings and determine how omega-3s work to reduce anxiety. They suggested that in the brain these substances may influence "several neurobiological processes, such as (neurotransmission), neuroplasticity, and inflammation."
As you may know, I recommend getting omega-3S by eating fish sources of them two to three times per week (whether or not you have anxiety). If you can't eat enough fish, you can get omega 3s by taking them in liquid or capsule form.
If you have been diagnosed with an anxiety disorder and haven't been helped by other treatments, you could discuss trying omega-3 supplements with your physician. Whatever your level of anxiety, I recommend breath work as the single best way to reduce it. Controlling breathing can offer an immediate lessening of anxiety and a sense of empowerment. The 4-7-8 relaxing breath I teach is the best tool I know to address generalized anxiety disorder and is the technique I recommend as the cornerstone of any relaxation program.
Meditation can also help, as can eliminating all sources of caffeine and stimulants, journaling anxious thoughts and exercising regularly. I also recommend taking a media break or a news fast which can help anyone calm down.
Andrew Weil, M.D.
Source:
Yutaka J. Matsuoka et al, "Association of Use of Omega-3 Polyunsaturated Fatty Acids with Changes in Severity of Anxiety Symptoms: A Systematic Review and Meta-analysis." JAMA Network Open, September 14, 2018, doi:10.1001/jamanetworkopen.2018.2327