Feeling Anxious? Reflexology May Help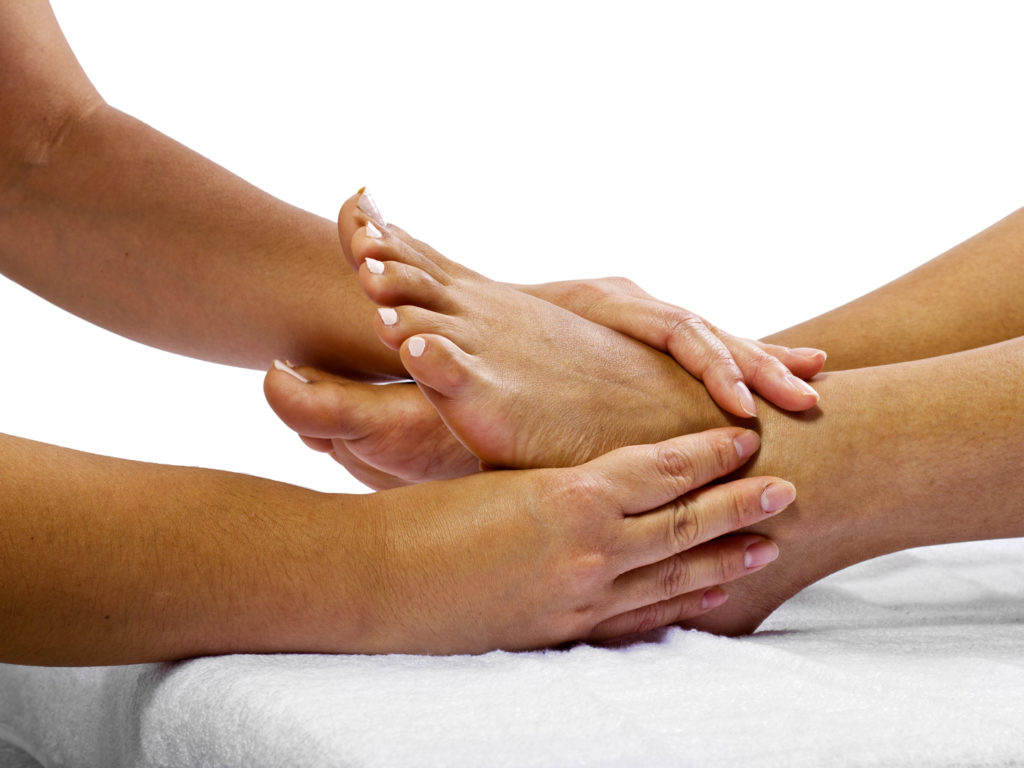 This tip is brought to by the new Spontaneous Happiness Blog on DrWeil.com. Visit today for more inspirational information for whole-body wellness!
Feeling stressed-out? Tense or anxious? Experiencing discomfort in certain parts of the body? Consider reflexology. This therapy is based on the principle that specific areas of the hands and feet correspond to specific muscle groups or organs of the body. Some examples are the base of the little toe representing the ear, or the ball of the foot representing the lung. By applying pressure to those areas, reflexology is said to promote benefits such as relaxation, improved circulation and normalized function in the related area of the body.
A typical reflexology session runs from 30 to 60 minutes. The client removes shoes and socks and sits or reclines. (Some reflexologists offer a footbath at the beginning of the session, but no lotions or oils are used.) The reflexologist applies pressure in thumb-and-finger "walking" patterns, resulting in gentle stretching and massaging of specific zones of the hands and feet that are thought to correspond to bodily organs. Simple self-care instructions may be discussed at the completion of the session.
Today's Health Topics
Editor's Pick
Health Focus
Ask Dr. Weil's Q&A

Start Eating Anti-Inflammatory And Save 30%! A healthy lifestyle and following Dr. Weil's Anti-Inflammatory Diet can help reduce the risk of age-related concerns such as heart disease, Alzheimer's and many forms of cancer, as well as help promote a healthy immune system. Begin your 14-day free trial of Dr. Weil on Healthy Aging for access to anti-inflammatory shopping guides, eating tips, recipes, interactive tools, videos and more.