Evening Primrose Oil – A Natural Anti-Inflammatory Option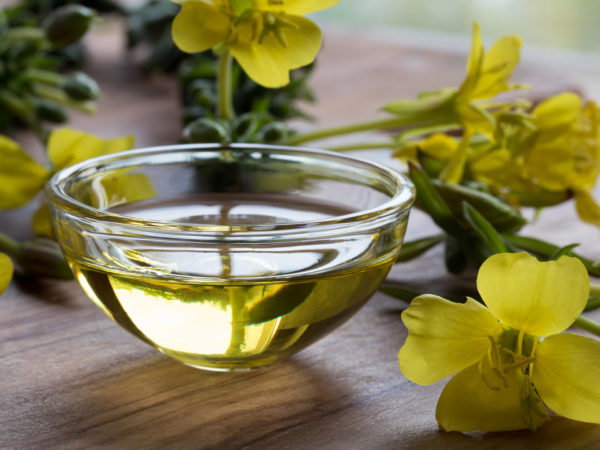 You have likely seen it on the shelves of your drug or health food store, but do you know what evening primrose oil can do for you? This natural source of gamma-linolenic acid (GLA) is a versatile oil that comes from the tiny seeds of a wildflower, Oenothera biennis L., native to North America.
Very hard to come by in the diet, GLA has been studied for its natural anti-inflammatory activity, and it appears to have none of the side effects of the over-the-counter anti-inflammatory drugs. I frequently suggest evening primrose oil to support skin health, as well as optimal health of hair and nails. Do not expect immediate results; it takes six to eight weeks to see changes after adding GLA to the diet. When purchasing, choose evening primrose oil that is cold-pressed and extracted without the use of solvents.
Today's Health Topics
Editor's Pick
Health Focus
Ask Dr. Weil's Q&A
Follow Dr. Weil On Facebook
Find the very latest on a variety of topics, including healthy living, longevity, well-being, recipes - as well as photos of Dr. Weil's daily life, gardening adventures and wellness travels. Follow on Facebook today! You can also find him on Instagram and Twitter.