Did You Know Black Pepper Can Be Good For You?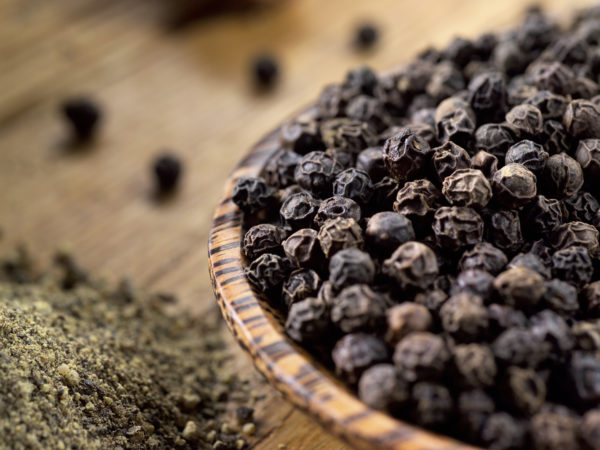 Black pepper is the most popular spice in the world. Black, green and white peppercorns all come from the black pepper plant (Piper nigrum), native to Asia. Black pepper is the whole, partially ripened fruit; green is the unripe fruit; and white is the peeled seed.
Black pepper can provide you with serious health benefits: it is a proven antibacterial agent, and compounds in this spice help protect the integrity of DNA as well, making it a possible weapon against cancer. It also can aid in the absorption of healthy anti-inflammatory spices like turmeric.
Learn to enjoy the spice by investing in a grinder to break down the whole peppercorns onto any dish you make.  Not only might there be greater health benefits to grinding fresh, but a better, richer taste as well. Keep in mind that overconsuming black pepper can irritate the GI tract, urinary tract, and prostate, and so should not be eaten frequently in high quantity.
Today's Health Topics
Editor's Pick
Health Focus
Ask Dr. Weil's Q&A
Weekly Wellness Bulletin
Sign up for our once a week, in-depth health bulletin - sent out on Thursdays. Dr. Weil shares the very latest from the ever-changing world of health and nutrition. Stay on top of the latest news in this doctor-reviewed weekly compilation.