Magnesium For Stress And Anxiety?
I know magnesium is an important mineral for physical health, but can it also help manage stress and anxiety?
Andrew Weil, M.D. | June 13, 2022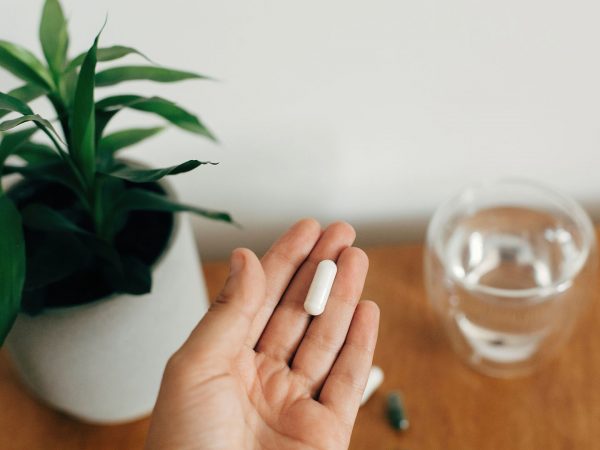 You are right that magnesium is essential for good health, as it plays a part in more than 300 biochemical reactions in the body. It is also necessary for muscle contraction, nerve function, and maintaining bone density, among many other critical roles. Many people don't get enough magnesium in their diet, and the deficiency has been linked to heart disease and diabetes, among other physical ailments. There is some evidence that magnesium deficiency is also linked to mood disorders, including depression and anxiety. Some studies have found benefits to supplementation with magnesium for relieving those symptoms and reducing stress, but the evidence is not strong and I think there are more reliable ways to manage stress and anxiety.
A 2017 review of 18 research studies found at least some evidence that magnesium, either alone or in combination with other substances, helped reduced mild anxiety. A 2018 study found that magnesium alone was somewhat effective at reducing low levels of stress, but those with severe stress achieved better results when magnesium was combined with vitamin B6.
In 2020, a team of researchers in Italy released the results of a 10-year review of 32 journal articles that reported on the effects of magnesium on a variety of psychiatric concerns including depression, anxiety, autism, obsessive-compulsive disorder, schizophrenia, and eating disorders. That review found some evidence that magnesium supplementation relieved symptoms of depression, but less so for the other disorders.
There are plenty of good reasons to make sure you're getting enough magnesium – heart health primary among them – and a combination calcium-magnesium supplement can be beneficial for a host of issues, from insomnia to menstrual cramps to gallbladder disease. For stress and anxiety, however, I would recommend a combination of biofeedback, meditation and breathing exercises. You might also consider trying kava. (See this page about managing anxiety naturally.)
Please also visit this page about magnesium for maintaining muscles.
Andrew Weil, M.D.
Sources
Boyle NB, Lawton C, Dye L. The Effects of Magnesium Supplementation on Subjective Anxiety and Stress-A Systematic Review. Nutrients. 2017 Apr 26;9(5):429. doi: 10.3390/nu9050429. PMID: 28445426; PMCID: PMC5452159. https://pubmed.ncbi.nlm.nih.gov/28445426/
Pouteau E, Kabir-Ahmadi M, Noah L, Mazur A, Dye L, Hellhammer J, Pickering G, Dubray C. Superiority of magnesium and vitamin B6 over magnesium alone on severe stress in healthy adults with low magnesemia: A randomized, single-blind clinical trial. PLoS One. 2018 Dec 18;13(12):e0208454. doi: 10.1371/journal.pone.0208454. PMID: 30562392; PMCID: PMC6298677. https://pubmed.ncbi.nlm.nih.gov/30562392/
Noah L, Dye L, Bois De Fer B, Mazur A, Pickering G, Pouteau E. Effect of magnesium and vitamin B6 supplementation on mental health and quality of life in stressed healthy adults: Post-hoc analysis of a randomised controlled trial. Stress Health. 2021 Dec;37(5):1000-1009. doi: 10.1002/smi.3051. Epub 2021 May 6. PMID: 33864354. https://pubmed.ncbi.nlm.nih.gov/33864354/
Botturi A, Ciappolino V, Delvecchio G, Boscutti A, Viscardi B, Brambilla P. The Role and the Effect of Magnesium in Mental Disorders: A Systematic Review. Nutrients. 2020 Jun 3;12(6):1661. doi: 10.3390/nu12061661. PMID: 32503201; PMCID: PMC7352515. https://pubmed.ncbi.nlm.nih.gov/32503201/