Are Your Countertops Emitting Radon?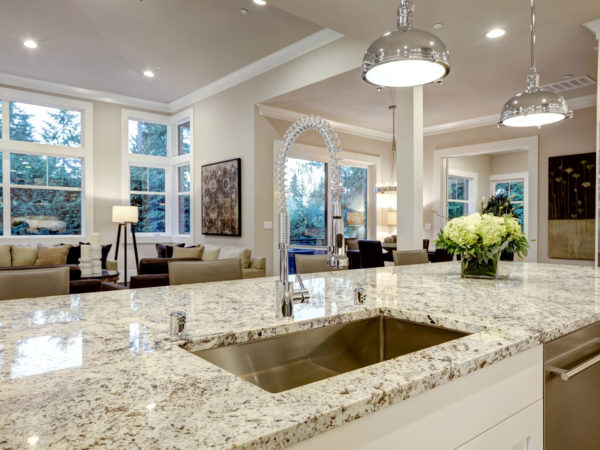 Radon, a carcinogenic natural radioactive element, is an odorless, colorless gas produced by the breakdown of uranium that seeps out of the earth. The Environmental Protection Agency estimates that about 21,000 lung cancer deaths are caused by radon each year. In the home, radon sometimes enters basements through concrete cracks and becomes concentrated in the air that we breathe. It can also be present in natural materials that are brought into the home – including granite countertops. Some granite and other natural stones contain trace amounts of uranium. If these emit radon, they typically do so at very low levels.
But in some instances, tests have found that granite countertops give off potentially dangerous levels of radiation. The New York Times reported that the increased popularity of granite countertops over the past decade has resulted in an expansion of the kinds of granite available and that reports of "hot" countertops seem to come from "the more exotic and striated varieties from Brazil and Namibia."
The EPA advises that all homes be tested for radon. If significant levels are found, you can take steps to protect your family's health through mitigation units or removing the offending agent if identified. Visit the EPA's website for more information on testing for radon levels.
Today's Health Topics
Editor's Pick
Health Focus
Ask Dr. Weil's Q&A
sponsor
Visit Our Origins Shop!
Dr. Weil believes inflammation is the root cause of visible skin concerns like irritation. He also believes mushrooms have the power to fight irritation. That's why he partnered with Origins to create these Mega-Mushroom Formulas.