Are You Walking The Right Way? 5 Suggestions To Follow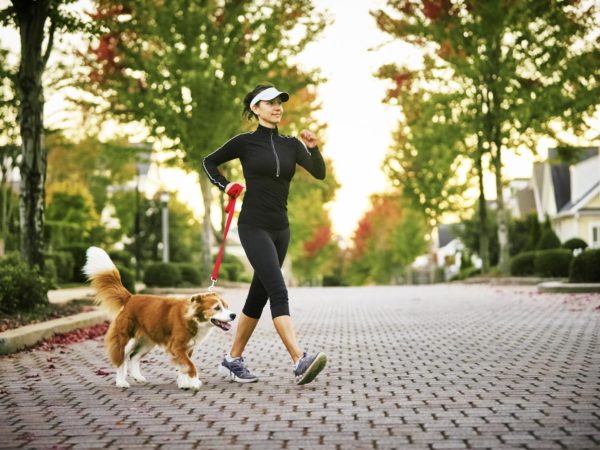 Walking is an ideal way to get daily exercise – it strengthens almost every major organ in the body, promotes bone density, and boosts the immune system. But have you considered how to best put one foot in front of the other? Your walking habits can have an impact on how much benefit you get from each outing. Keep the following in mind when walking:
Start with good footwear. Make sure what you are wearing is comfortable and not going to cause you to cut your walk short or leave you suffering afterward. If foot pain limits you, seek out a local running store where the ideal shoe can be evaluated and tested for you, or work with a physical therapist that may assess your gait and determine the potential need for orthotics.
Walk with your head erect. Look ahead and train your sight 10 to 20 feet ahead of you. If you need to check the ground to avoid obstacles, lower your eyes, not your head, and try not to thrust your trunk forward or let your arms dangle listlessly at your sides.
Keep your back straight. Stretch your spine so your shoulders are level and square, and tuck your buttocks in.
Bend your arms. Flex your elbows at close to 90-degree angles and let your arms swing at waist level. I do not recommend walking with weights as there is very little to gain health-wise while increasing the chance of injury.
Take shorter, measured steps, with your feet striking the ground using the heel and pushing off with the toes. A too-long stride can throw you off balance.
Today's Health Topics
Editor's Pick
Health Focus
Ask Dr. Weil's Q&A
sponsor

Start Eating Anti-Inflammatory And Save 30%!
A healthy lifestyle and following Dr. Weil's Anti-Inflammatory Diet can help reduce the risk of age-related concerns such as heart disease, Alzheimer's, and many forms of cancer, as well as help promote a healthy immune system. Begin your 14-day free trial of Dr. Weil on Healthy Aging for access to anti-inflammatory shopping guides, eating tips, recipes, interactive tools, videos, and more.