Stay Regular Through The Holiday Season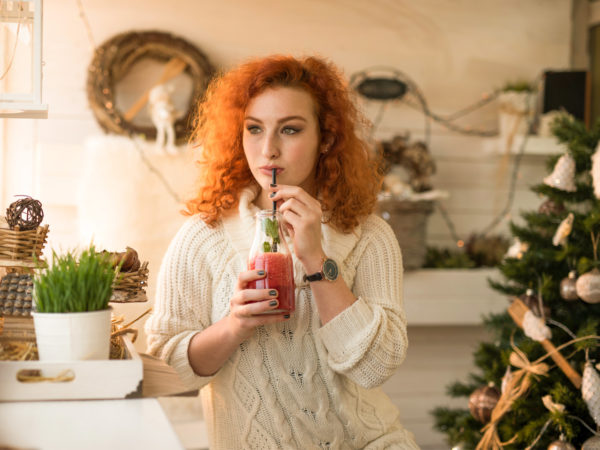 Constipation can often be resolved successfully with simple lifestyle changes – try these five natural approaches that promote healthy elimination:
Eat a fiber-rich diet. Include high fiber steelcut oats or truly whole grains in your morning meal; add extra servings of vegetables to your lunch and dinner. Substitute whole, organic fruit and raw nuts for chips at snack time. Add 1-2 tablespoons of freshly ground flaxseed to a smoothie or salad.
Drink plenty of pure, filtered water.
Get daily exercise.
Utilize some type of daily relaxation technique, such as biofeedback, breathing exercises or yoga (stress can interfere with relaxation of the whole body, including the bowels).
Maintain routine. So often the holidays are loaded with a hectic schedule. Do your best to keep a steady morning and evening routine so that you have adequate chances to stay regular.
If constipation is a problem for you, Dr. Weil recommends triphala, a mixture of three fruits from the Ayurvedic tradition; a moderate dose of magnesium glycinate twice a day may also be helpful for chronic constipation.
Today's Health Topics
Editor's Pick
Health Focus
Ask Dr. Weil's Q&A
sponsor
Visit Our Origins Shop!
Dr. Weil believes inflammation is the root cause of visible skin concerns like irritation. He also believes mushrooms have the power to fight irritation. That's why he partnered with Origins to create these Mega-Mushroom Formulas.