3 Protein-Rich Salads To Try Out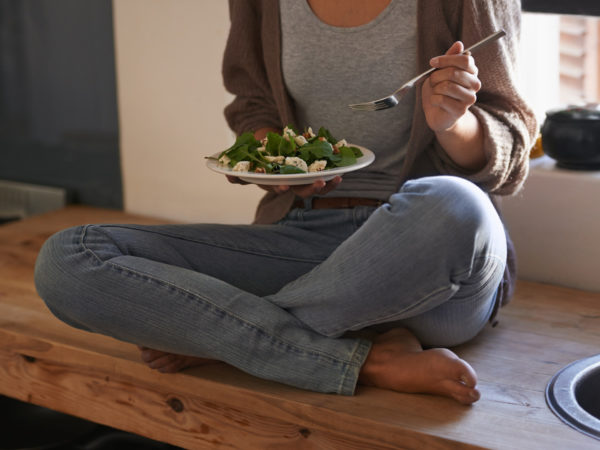 As the benefits of muscle health and strength roll in for supporing a healthy again journey, a consistent numbercalories per day need to come from protein – and Dr. Weil suggests focusing on plant-based sources such as beans, whole soy foods and quinoa, as well as sustainably sourced fish such as wild-caught Alaskan salmon or sardines.  Try out the recipe suggestions below for healthy salads that focus on plant and fish-based sources of protein for your next mid-day meal!
Quinoa Tabbouleh – Quinoa, a native grain of the high Andes, is high in protein, gluten-free and easy to cook. Give this veggie and herb-packed recipe a try!
Tofu Salad –One of the healthiest changes Dr. Weil says you can make in your diet is to incorporate whole soy foods on a regular basis. Soy is rich in protein, iron and compounds called isoflavones, which seem to protect against hormone-driven cancers such as prostate and breast cancer.
Salmon Nicoise –Fresh salmon takes the place of the tuna in this classic dish, hardy enough for lunch or dinner.
Today's Health Topics
Editor's Pick
Health Focus
Ask Dr. Weil's Q&A
sponsor

Begin The Anti-Inflammatory Diet Today!
Dr. Weil's Anti-Inflammatory Diet & Healthy Aging Plan can help us all age with grace and delay the onset of age-related concerns such as heart disease, Alzheimer's, and many forms of cancer. By developing sound lifestyle practices, you can experience optimal health and well-being. Begin a 14-day free trial of Dr. Weil on Healthy Aging for access to shopping guides, eating tips, recipes, interactive tools, videos and more!