Does Diet Play A Role In Macular Degeneration?
I've been told that eating red meat and fried foods can lead to macular degeneration. This sounds far-fetched. Could it be true?
Andrew Weil, M.D. | February 4, 2020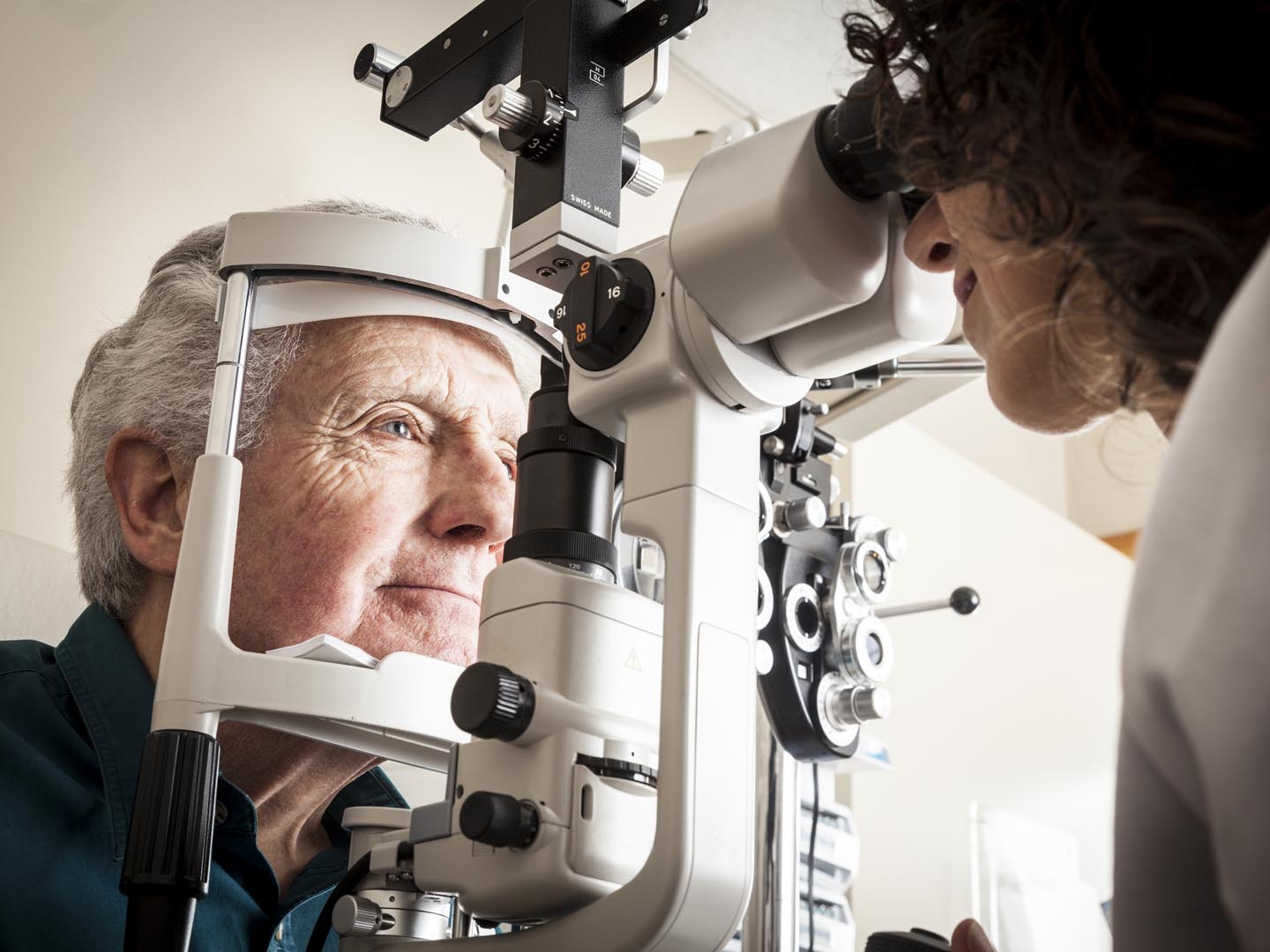 Macular degeneration (MD) is an eye disorder affecting more than 13 million Americans. It is generally considered to be irreversible and is the leading cause of blindness in individuals over the age of 55. The cause of MD isn't known, but the condition runs in families and probably has a genetic component. It affects an equal number of women and men and is more common among Caucasians than African-Americans.
New research suggests that individuals who consume a diet high in red and processed meat, fried foods, refined grains and high-fat dairy are three times more likely to develop late-stage, age-related macular degeneration (AMD) than those whose diets are healthier. (There was no association with the development of early AMD.)
To arrive at these conclusions, researchers from the University of Buffalo used data on 66 different foods consumed by participants in a large federal health study conducted between 1987 and 1995. The investigators identified two dietary patterns: Western and "prudent" (or healthy). They reported that people who had no AMD or early AMD at the study's start and who reported consuming unhealthy foods were more likely to develop vision-threatening, late stage AMD 18 years later.
The investigators noted that most research to date has focused on specific nutrients – such as high-dose antioxidants – that seem to have a protective effect. Their study was designed to look more broadly at dietary patterns to see what, if anything, they could reveal about the risk of AMD. Senior study author Amy Millen, Ph.D., associate professor and associate chair of epidemiology and environmental health, noted that on the basis of the new findings, "We can tell people that if you have early AMD, it is likely in your best interest to limit your intake of processed meat, fried foods, refined grains and high-fat dairy to preserve your vision over time."
My recommendations for addressing AMD include foods and supplements that contain vitamin C, vitamin E and lutein, as well as zinc. Other compounds shown to be protective are the red and purple pigments found in berries and other fruit. My recommendations for  vitamin E are to take 400-800 IU daily of natural mixed tocopherols, or at least 80 mg of natural mixed tocopherols and tocotrienols. People under 40 should take 400 IUs a day; people over 40, 800 IUs.
Andrew Weil, M.D.
Source:
Shruti Dighe et al, "Diet patterns and the incidence of age-related macular degeneration in the Atherosclerosis Risk in Communities (ARIC) study." British Journal of Ophthalmology, December 6, 2019, DOI: 10.1136/bjophthalmol-2019-314813