Why Children Should Eat Fish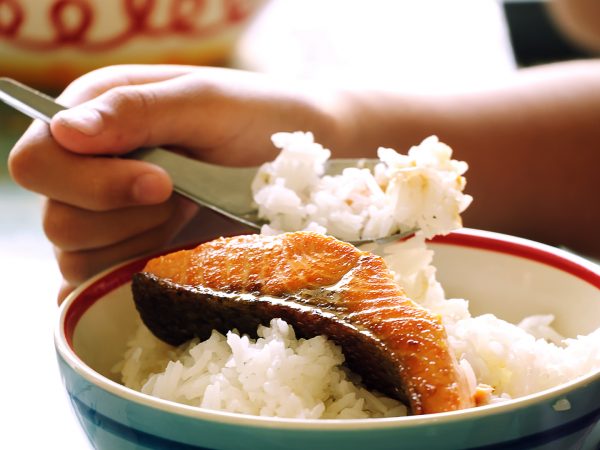 This news comes from Norway where researchers found that children introduced to fish (or cod liver oil) when they're about a year old are 28 to 40 percent less likely to develop asthma, eczema or wheezing by the time they reach age six. The investigators compared children who ate fish at least once a week until they were two years old with those who ate less fish.
Lead researcher Torbjørn Øien of the Norwegian University of Science and Technology said consuming fish early in life appears to be "more significant than the mother's intake of fish and cod liver oil during pregnancy or breastfeeding or the child's intake at two years, which do not appear to have the same protective effect." Another member of the study team noted that these benefits were seen with eating any type of fish, not just fatty fish.
The study included data from more than 4,000 families. The researchers noted that asthma and eczema have increased sharply in Norway since the 1950s and have been linked to lifestyle changes including the fact that the population as a whole is eating less fish.
Source:
Torbjørn Øien et al, "Fish Consumption at One Year of Age Reduces the Risk of Eczema, Asthma and Wheeze at Six Years of Age," Nutrients, August 21, 2019 21, 2019, doi.org/10.3390/nu11091969
More from this week's bulletin:
---
---