Stand Up To Lose Weight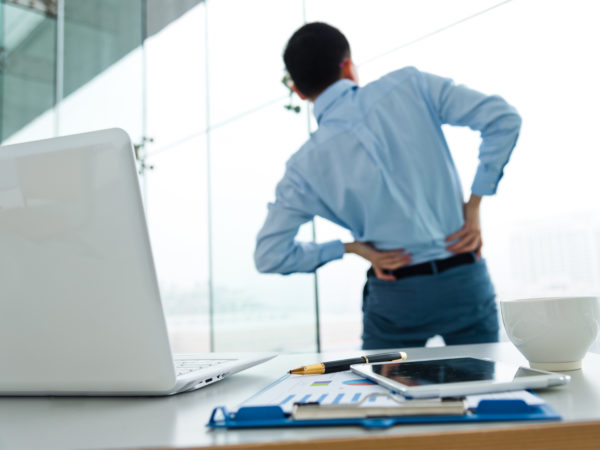 We know that sitting for prolonged periods during the day isn't good for us – it promotes obesity, cardiovascular disease and diabetes. However, you might be able to avoid all that if you spent six hours standing daily. This news comes from a Mayo Clinic investigation showing that standing burns a few more calories per minute than sitting, and that the difference adds up. Researchers reviewed the findings of 46 studies that included data on a total of 1,184 participants, 60 percent of them men. The average age of the participants was 33. The investigators found that standing burns 0.15 more calories per minute than sitting. While that's not much, it suggests that by standing instead of sitting for 6 hours a day a 143-pound adult would burn an extra 54 calories. Over a year, that calorie loss would shave 5.5 pounds off your weight (if your food intake doesn't increase). You might burn even more calories while standing if you shift your weight or sway from one foot to another, said study leader Francisco Lopez-Jimenez, M.D. He also noted that the additional muscle activity involved in standing is linked to lower rates of heart attacks, strokes, and diabetes.
My take? While these new findings are interesting, standing instead of sitting for six hours a day isn't always practical for people with desk jobs or those whose work entails driving. I'm in favor of anything that increases the motivation to get you up and moving regularly. If you have trouble fitting exercise into your daily routine, a standing desk or even a treadmill desk may be the answer if your work environment will allow for it. Otherwise, if you're interested in knowing how much exercise it takes to burn off a set amount of calories, you can find any number of online calculators that will give you calories burned per hour for many different activities for someone of your height and weight. You likely will find that you can burn more than 54 calories in 30 minutes of simple exercise as opposed to six hours of standing.
Source:
Francisco Lopez-Jimenez et al, "Differences of energy expenditure while sitting versus standing: A systematic review and meta-analysis." European Journal of Preventive Cardiology, January 31, 2018; 204748731775218 DOI: 10.1177/2047487317752186
Also in this week's bulletin: