Romaine Lettuce: E. Coli Count Rising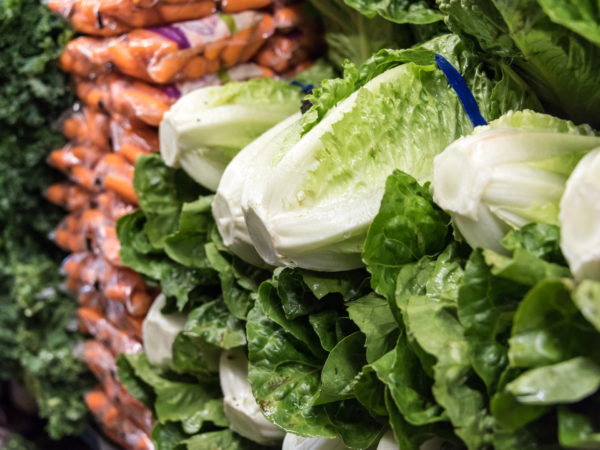 At least 98 people in 22 states have been sickened with E. coli infections believed to stem from eating romaine lettuce. The U.S. Centers for Disease Control and Prevention has traced cases to lettuce produced in the Yuma, Arizona area. The CDC has urged consumers not to eat salads served in restaurants containing romaine, and to throw away any they have at home since there's no way to identify its source. If you've eaten romaine recently, be aware that if the lettuce was contaminated, it can take one to 10 days for E. coli symptoms to develop. One reason leafy greens may be responsible for E. coli outbreaks is because unlike other foods, they can't be subjected to the high heat used to kill foodborne pathogens. Of the 98 people affected so far, 65 percent are women. At least 46 individuals have been hospitalized, 10 of whom developed hemolytic uremic syndrome, a potentially life-threatening type of kidney failure. Symptoms of infection with E. coli include severe stomach cramps, diarrhea (often bloody), and vomiting.
My take? By all means, follow the CDC advice to discard any romaine you have at home for the duration of the ongoing E. coli outbreak. As a general rule, and especially if your lettuce is purchased loose, it is important to wash it in cold running water. A good rule of thumb to follow is three thorough rinses. (It's not a bad idea to do this for lettuce that comes in sealed packages as well.) To avoid contamination from dangerous strains of E. coli and other bacteria, always prepare meat separately and cook meat thoroughly before consuming it. Be sure to clean knives or utensils used to prepare raw meat before using them on other foods.
Source:
U.S. Centers for Disease Control and Prevention, "Multistate Outbreak of E. coli O157:H7 Infections Linked to Romaine Lettuce." April 27, 2018, cdc.gov/ecoli/2018/o157h7-04-18/index.html
Also in this week's bulletin: