Why Women Should Lift Weights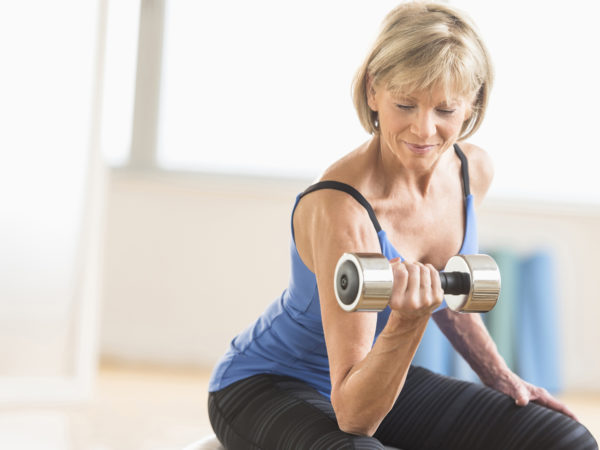 Unless they start to build up their muscles when they're younger, even women who exercise are likely to become frail once they hit their mid 70s. Researchers at the University of Buffalo looked at differences in physical functioning among 46 women, some between the ages of 60 and 74 and some between 75 and 90. The investigators noted significant differences in muscle strength and endurance between the two groups, even among older women who were very physically active. They wrote that muscle strength and endurance typically declines among women over the age of 75 but reported that these changes can be prevented by starting resistance (strength) training at younger ages and continuing to perform it as they get older.
The researchers were surprised to find that the younger women in their study weren't getting sufficient exercise. "Their main physical activities consisted of light gardening, light housework and stretching," said lead researcher Machiko Tomita. She suggested that older women walk more, but said the 10,000 steps per day, as sometimes advocated, aren't necessary. More importantly, she recommended that women consult a physical therapist or personal trainer about exercises that can build the muscle strength and endurance needed to ward off frailty as they get older. 
Source:
Machiko R. Tomita et al, "Impact of Physical Activities on Frailty in Community-Dwelling Older Women." Physical & Occupational Therapy In Geriatrics, March 15, 2018, DOI: 10.1080/02703181.2018.1443194 
Also in this week's bulletin: