Blue Light At Night And Cancer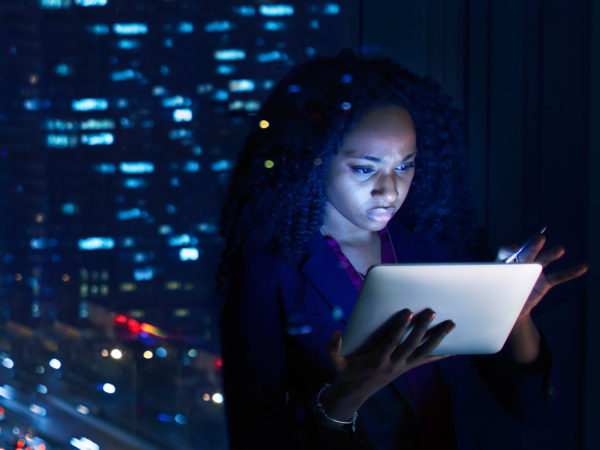 We know that smart phones, tablets and laptops emit blue light, and that exposure to certain wavelengths of this light can suppress production of melatonin, leading to insomnia. Now investigators in Spain have linked exposure to blue light at night to a higher risk of developing breast cancer and prostate cancer. The researchers, from the Barcelona Institute for Global Health, determined outdoor light exposure with photos from the International Space Station and reviewed personal responses to questionnaires about exposure to indoor light from about 2,000 people who had breast or prostate cancer and roughly 2,000 controls, about half of whom lived in Madrid and Barcelona. The data showed that people exposed to higher levels of outdoor blue light had a 1.5 higher risk of developing breast cancer and two-fold higher risk of prostate cancer compared to people who had less exposure. The study also showed that men exposed to high levels of artificial light indoors had a 2.8-fold higher risk of prostate cancer. Although the researchers did not look at blue light from cell phones and tablets, lead researcher Ariadna García-Saenz said it is important to perform those studies, especially in young people who use blue light emitting screens extensively.
Source:
Garcia-Saenz et al, "Evaluating the association between artificial light-at-night exposure and breast and prostate cancer risk in Spain (MCC-Spain study)." Environmental Health Perspectives, April 2018. DOI:10.1289/EHP1837.
Also in this week's bulletin: