Less Juice For Kids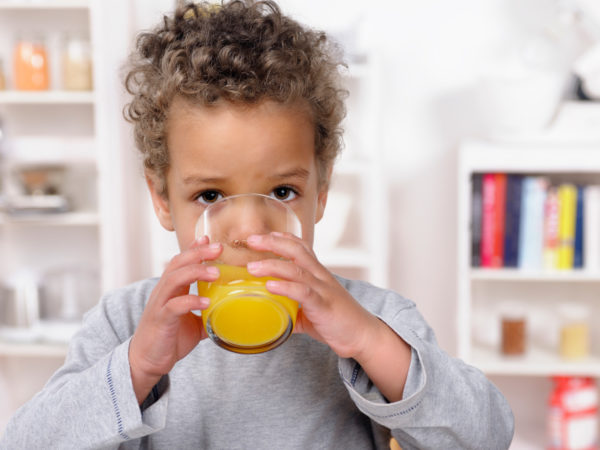 Fruit juice isn't the healthy drink many parents think it is, and according to the American Academy of Pediatrics (AAP) definitely shouldn't be given to children under a year old. In the past, the AAP advised against giving fruit juice to babies under six months of age, but revised that recommendation in May (2017) to include children who haven't reached their first birthday.
The reason? The AAP concluded that juice is responsible for rising rates of obesity and dental problems, especially in very young children. Fruit juice is "not a good substitute for fresh fruit and just packs in more sugar and calories," said recommendation co-author Melvin B. Heyman, M.D. The AAP also now advises limiting fruit juice to no more than four ounces daily for children age one to three, and no more than four to six ounces daily for those ages four to six years old. For kids ages seven to 18, the limit should be one cup.
Source:
Melvin B. Heyman and Steven A Abrams, "Fruit Juice in Infants, Children, and Adolescents: Current Recommendations." Pediatrics, May 22, 2017. 
Also in this week's bulletin:
If you are tired of too many prescriptions – and have had enough of taking medications for ailments that may not require them – then my new book may be for you: Mind Over Meds looks at the problem of overmedication, the science that shows drugs aren't always the best option, as well as helpful, reliable integrative medicine approaches.