Fennel To Ease Menopause Symptoms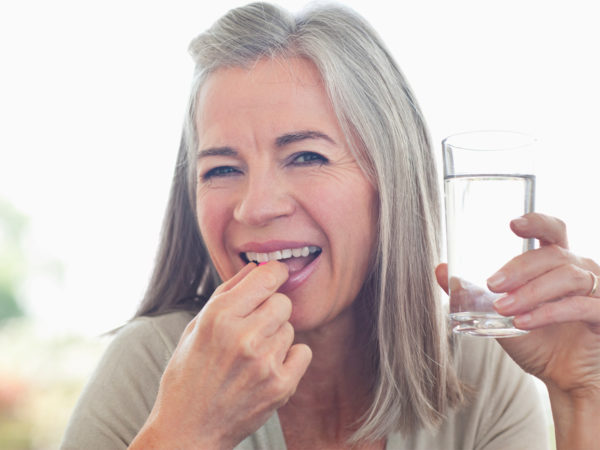 The herb fennel, taken in capsule form, appears to help relieve hot flashes and vaginal dryness, as well as anxiety and sleeplessness associated with postmenopause. Researchers in Iran tested fennel supplements on a group of women between the ages of 45 and 60 and compared results with women of the same age who received a placebo in a randomized, triple-blind placebo controlled trial. The trial was one of the first to test fennel for treatment of postmenopausal symptoms even though it has been studied in the past for treatment of premenopausal symptoms. The 100 mg capsules containing 30 percent fennel oil used in the study were given twice a day for 8 weeks. At the end of the study, those who took the fennel capsules reported a 35% reduction in symptoms while those taking the placebo essentially showed no change. No serious side effects were reported, and the researchers concluded that fennel is a safe and effective treatment for menopause symptoms. Fennel contains phytoestrogens, estrogen-like compounds found in plants that have been used to address a number of menopause symptoms. Fennel is a well-known remedy for flatulence and indigestion, constipation, colic, diarrhea, and respiratory disorders. The researchers said larger and longer randomized studies are is needed to confirm their findings.
Source:
Fatemeh Rahimikian et al, "Effect of: a randomized, triple-blind, placebo-controlled trial Foeniculum vulgare: a randomized, triple-blind, placebo-controlled trial Mill. (fennel) on menopausal symptoms in postmenopausal women: a randomized, triple-blind, placebo-controlled trial Menopause. May 2017, DOI: 10.1097/GME.0000000000000881
Also in this week's bulletin:
If you are tired of too many prescriptions – and have had enough of taking medications for ailments that may not require them – then my new book may be for you: Mind Over Meds looks at the problem of overmedication, the science that shows drugs aren't always the best option, as well as helpful, reliable integrative medicine approaches.