Diet For A Bigger Brain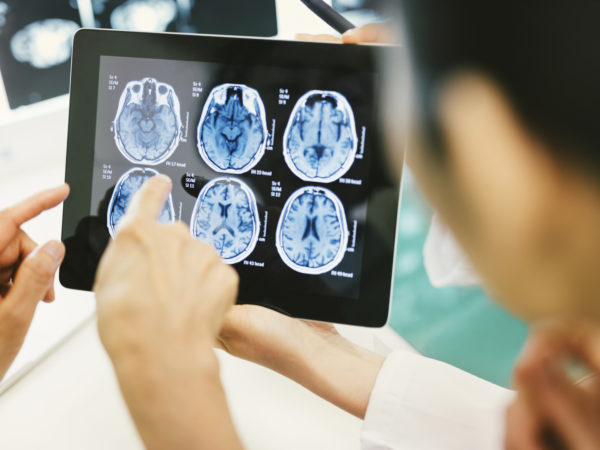 The healthier your diet, the bigger your brain is likely to be. Researchers from the Netherlands arrived at this conclusion after 10 years of following more than 4,200 people whose average age was 66. They asked the participants to complete a questionnaire asking about their consumption of nearly 400 different foods and also measured their brains with MRI scans over the 10 year period. Results showed that people with the healthiest diets – those including an abundance of fruits and vegetables, nuts, fish, whole grains and dairy and fewest sugar sweetened beverages – had the largest brain volume. The researchers also reported that the hippocampus – the part of the brain responsible for memory – was larger in the study participants with the healthiest diets. The bigger the brain the better considering that with increasing age brain size declines. While the study didn't prove that a healthy diet was responsible for larger brain size, it did reveal a striking association between the two. Study leader Meike Vernooij of Rotterdam's Erasmus University Medical Center suggested that sticking to a healthy diet "might be a suitable preventive strategy to maintain and augment" thinking and memory in older adults.
My take? These new findings add to what we've learned in recent years about the Mediterranean diet and its benefit to the brain. In 2015 a study from Spain found that adding olive oil and nuts to a Mediterranean diet slowed declines in cognitive function among a group of 447 healthy seniors. Earlier observational studies showed better cognitive function and a lower-than-normal risk of dementia among people who follow the Mediterranean diet.
Bear in mind that the incidence of Alzheimer's disease is higher than normal among people whose diets are high in saturated fat, which may contribute to inflammation of the brain. The evidence is compelling that foods compatible with the Mediterranean way of eating and following an anti-inflammatory diet can support the health of your brain as well as your body.
Source:
Meike W. Vernooij et al, "Better diet quality relates to larger brain tissue volumes." Neurology, May 16, 2018, DOI: doi.org/10.1212/WNL.0000000000005691
Also in this week's bulletin: