Worried About Celiac Disease?
Published: 05/23/2013
Learn More:
Is Stretching Necessary?
Related:
Exercise & Fitness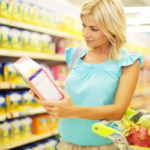 An estimated two million Americans – about one in 133 people – have celiac disease, an inherited, autoimmune disorder that tends to run in families. Symptoms are caused by eating foods that contain gluten, and, like many autoimmune conditions, the symptoms can initially be triggered by physical and emotional stress.
People with celiac disease should follow a gluten-free diet for life. Even a small amount of gluten can cause problems and result in damage to the small intestine. The good news is that following a gluten-free diet can greatly improve and even completely resolve symptoms, heal existing intestinal damage, and prevent further problems. Use the following as a guide to a gluten-free diet:
Avoid all foods containing wheat, oats, barley and rye.
Read labels carefully. Gluten can turn up in cold cuts, soups, candies and soy sauce. Be aware of ingredients such as starch, modified food starch, hydrolyzed vegetable protein (HVP), hydrolyzed plant protein (HPP), texturized vegetable protein (TVP), binders, fillers, excipients, extenders, malt and natural flavorings, all of which may indicate the presence of gluten.
Look for grocers that specialize in gluten-free products – mixes for pancakes, muffins, pizza dough and bread are available. Realize though that these are still foods with a high glycemic index, since they are made from processed flours. Be sure to consume in moderation and instead opt for fish, beans, vegetables or fruits.
Know where gluten can be hidden in products we use every day, such as stamp and envelope adhesive, medicines and vitamins.
The Celiac Disease Foundation (www.celiac.org) and the Celiac Sprue Association (www.csaceliacs.org) have more information on gluten-free foods.
Find out which vitamins are right for you.
Everyone's dietary needs are different based on a number of factors including lifestyle, diet, medications and more. To find out
what vitamins you need
, take the
Weil Vitamin Advisor
. This 3-step questionnaire requires just minutes to complete, and generates a free, no-obligation vitamin and nutritional supplement recommendation that is personalized to meet your unique nutritional needs.
Seeing Dark Spots? Dr. Weil has a bright solution
Discover Dr. Andrew Weil for Origins™ Mega-Bright Skin tone correcting serum. The formula features a blend of powerful ingredients from nature including Rosa Roxburghii Complex. This fruit, known as the King of Vitamin C, contains highly potent anti-irritant ingredients that help quell melanin-triggering stress. For a limited time only, receive a Free 1-week supply of Mega-Bright serum + Free Shipping with any Origins purchase. Use code MEGABRIGHT at checkout.