Can Eating Berries Help Prevent Wrinkles? Find Out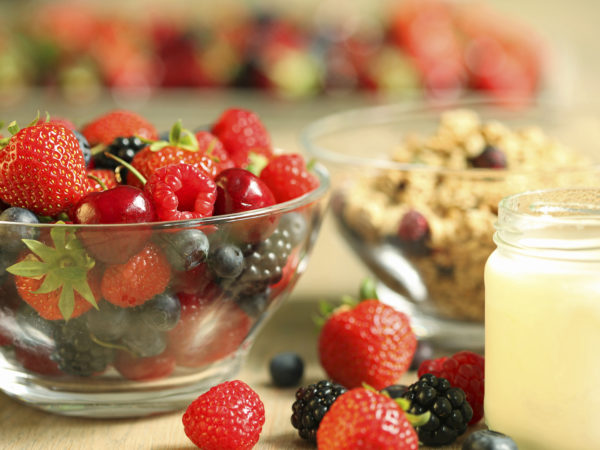 This tip is courtesy of Dr. Weil on Healthy Aging: Your Online Guide to the Anti-Inflammatory Diet. For more nutrition and health guidance, start your 14-day free trial now!
I've long recommended eating berries for their health-protective fiber and antioxidants. But new information about ellagic acid – an antioxidant found in numerous fruits, especially raspberries, strawberries and cranberries (as well as vegetables and nuts) – points to berries' potential as a topical application to help prevent collagen destruction and moderate the inflammatory response. A great deal of well-designed research shows that many compounds in berries, whether applied to the skin or eaten in the form of whole fruit, are among the most protective nutrients your body can utilize.
Until topical ellagic acid-based preparations are widely available, eating berries regularly is one of the best, not to mention tastiest, moves you can make for overall health. Remember that berries commonly find a place on the Environmental Working Group's Dirty Dozen, so seek out organically grown versions.
Today's Health Topics
Editor's Pick
Health Focus
Ask Dr. Weil's Q&A
sponsor

Want To Age With Grace?
Aging with grace starts with caring for your body, mind and spirit - regardless of your age. Your 14-day free trial of Dr. Weil on Healthy Aging allows you access to simple suggestions for promoting your health inside and out as you age. There's no better time to begin aging with grace than now!